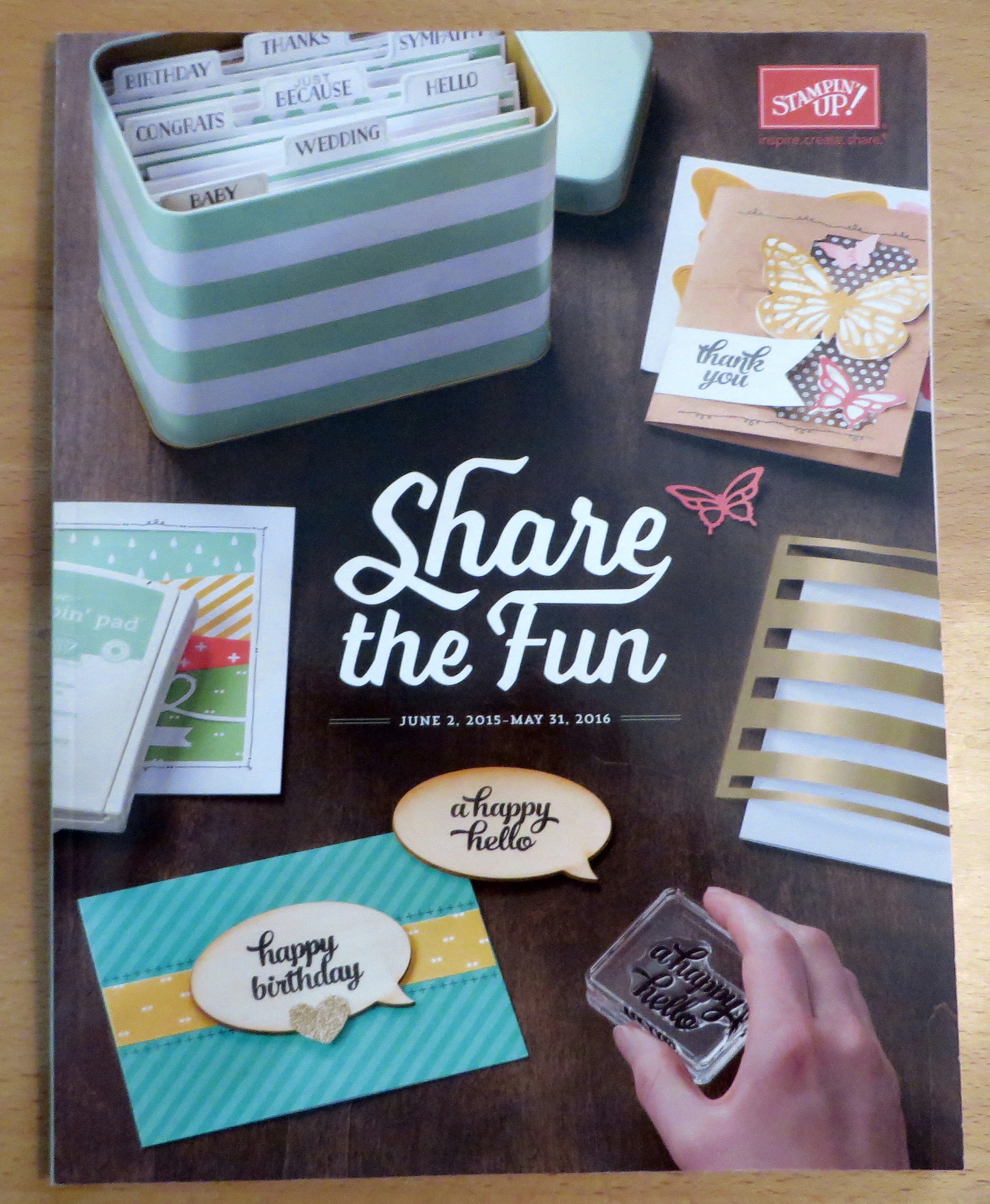 Today is the day we've been waiting for!  What can be more exciting than a new Stampin' Up! Catalog?! It is live today, June 2nd. Please be patient if you are ordering today. I know from experience on such a big day there are often computer glitches and high traffic, but usually if you wait a bit, sometimes half a second, sometimes a couple hours, things will settle down and you can catch a break and get in. I know Stampin' Up! wants the experience to go smoothly for everyone, but we can all understand the excitement of the first day of a new catalog!
Today, June 2nd, is the ONLY day you can order from the outgoing Stampin' Up! Catalog, the Occasions Catalog (also the last day for this catalog), and/or the NEW Catalog! Any carry-over products from the old catalog that are in the new catalog, if there is a price increase, will be the old price. Also, if you have a large order ($150 or more) or workshop with friends, and you order on June 2nd, you will receive the same Hostess benefits you are accustomed to. Beginning June 3rd, these change a bit.
If you can't find a category for an outgoing product, just put it in the search box.  The categories are made for the new catalog – ie. Digital.
Here are some new catalog updates from Stampin' Up!
We've identified a sizing error with two of our Designer Series Paper Stacks, and have opted to not offer the following two collections at catalog launch:
138435: Neutrals Collection Designer Series Paper Stack
138436: Regals Collection Designer Series Paper Stack
We do not expect a long delay in getting these items up to our quality standards and will let you know as soon as they are made available for ordering.
The Watercolor Wishes Card Kit (item 140406; p. 80 and p. 155) will not be available for purchase until July 2015.
Page 110: Item #138946
Under the Project Kit header at the top of the page, the Tin of Cards Stamp Set price is incorrectly listed as $16.00. The correct price is $17.00.
Page 142 Item #139003 Sahara Sand is incorrectly listed as one of the colors in the Bohemian Cardstock Pack. The correct color is Delightful Dijon.

And let's not forget My Digital Studio!!!  I feel very sad that this is the end of MDS. I was at the Convention when they announced it and demonstrated it and ordered the software as soon as it was released. I think the original price was $80 so if you can buy it now for $13.97, you know you are REALLY getting a deal!  The software comes with a tremendous amount of content and you can choose any other downloads you would like, including some Project Life cards and stamp brushes (stamps). Today is the last day to make any purchases, of the software or any downloads you want, or order any printing you want done, but support has been extended until June 9th. If you want just a few downloads, you can use them with other design software on your computer – for example you could print a stamp greeting and use it on a card. I will have more information for what follows for MDS users a little later.
JOIN THE STAMPIN' UP! FAMILY
JOIN Stampin' Up! June 2 – 30 and receive TWO FREE STAMP SETS of your choice with the purchase of the Starter Kit for $99 (choose $125 worth of merchandise for your kit!). You will love being a part of Stampin' Up! and you can choose to build your business in the manner that works for you and your family.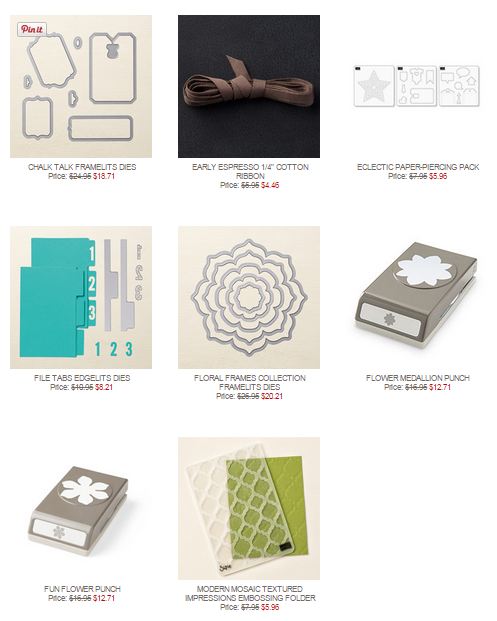 Email me at Karen@KarenStamps.com today if you have any questions and I will get back to you as soon as possible.
Remember, today only you can order old and new merchandise! What a fun day!!