In honor of the World Cup Soccer game today….USA vs. Ghana…..here's a card made quickly with My Digital Studio!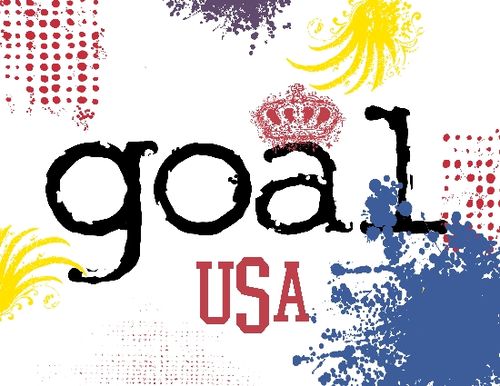 I just started with a blank card front and added the letters for "goal" with the Rough Type Alphabet (a newer download), added the "splotches" and crown with the Extreme Elements digital stamp set (LOVE this set, both digital and regular stamps) and added the USA with the Jersey Alphabet (also a newer download).  You can resize each element, change the color, rotate, reposition, whatever you want!
Be sure to watch the video in the link above to get an overview of My Digital Studio!