I wanted to make a Valentine in My Digital Studio the easy way!  I found a designer template that inspired me in the program and then just changed a few things.  See if you can find all the things I did!
Here is the designer template.  It is a birthday card all ready to be printed….but you can change every single thing on it if you want.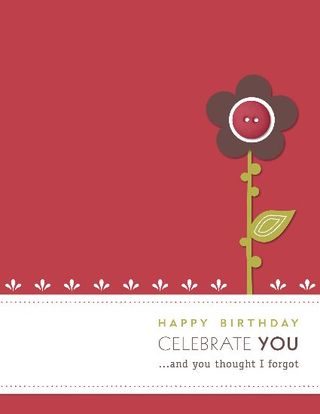 Images copyright Stampin' Up!
And here is the card for Valentine's Day I changed it to: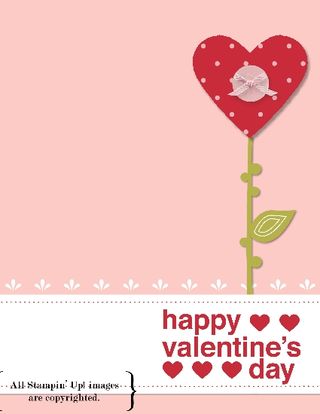 I changed the background to Pretty in Pink, deleted the flower and added a heart shaped punch and filled it with a polka dot designer paper.  I added a Pretty in Pink button and a taffeta bow on it.  Also, I deleted the greeting and found a valentine greeting instead and changed the color to Real Red.  With My Digital Studio I can also fill the inside of the card with a color or designer paper, add decorative elements, whatever greeting I want and I've got a whole card!  After printing, if I wanted to, I could add a real bow to the heart flower or a real button and ribbon.
My Digital Studio is easy for the beginner in digital papercrafting, yet has many things to explore so that you would never get bored as you progress in your ability!  To learn more about My Digital Studio software, please click HERE.