More downloads will be available this afternoon for My Digital Studio! Sure keeps Tuesdays exciting!!  Be sure you know about My Digital Studio because you just might get interested!  Sign up at www.mydigitalstudio.net, a website for Stampin' Up! demonstrators and customers alike.  You can see samples, watch training videos, ask questions.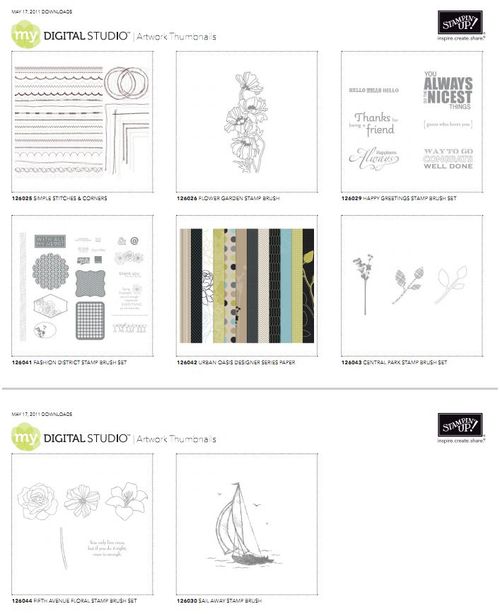 Click to Enlarge


Click to Enlarge
After 1:00 pm today, go HERE and click on Digital Designing and then Newest Downloads.
Don't forget….It's National Scrapbooking Month and there are bundles of Digital Downloads available at a discount.  Or become a Stampin' Up! Demonstrator by purchasing the Digital+ Starter Kit at a discount!