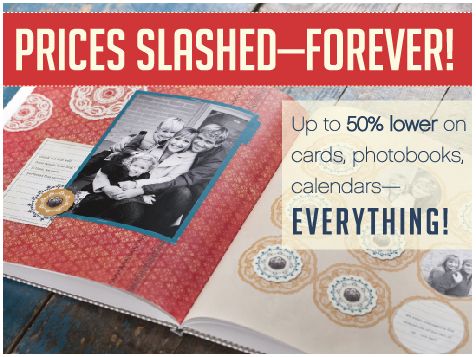 Stampin' Up! has lowered all of the My Digital Studio print product prices-permanently! That's right. Now you can print your photobooks, cards, calendars, and other projects for less. And that's good news, especially right before the holidays! Shipping costs for digital products have also been simplified.
New Design Features in MDS 2
Along with lowering print prices, Stampin' Up! added four more of the MDS 2 design features:
CROP PUNCHES: Show off part of the punch and hide the rest
PAPER RIP OPTION: Create torn edges with Designer Series Paper, card stock, and photos
IMPORT FROM OTHER PROJECT: Toggle between projects to import elements onto current project
MULTIPLE PAGE VIEW OPTIONS: View your page with trimmed bleed areas (in addition to viewing in single pages and spreads)
Update Your Software to Get the Lower Print Prices & New Features
To access the lower prices and new features, make sure to get the latest update for your MDS 2 software-even if you're using the trial version. Just go to Help and then Check for Updates and in a couple minutes you'll be all set.
And if you aren't using the trial version and haven't tried My Digital Studio, what are you waiting for?  Get the 30-Day Free Trial of My Digital Studio Version 2 today!