Naturally I wanted to play with my new My Digital Studio downloads, especially the new Two Step Owl Punch: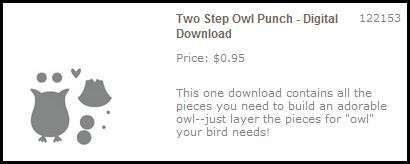 copyright Stampin' Up! 2010
Isn't it cute, even as a digital download, and it's only $.95!
I started in My Digital Studio with a template already designed for me and then changed a couple of elements or colors.  It was easy and fun to do!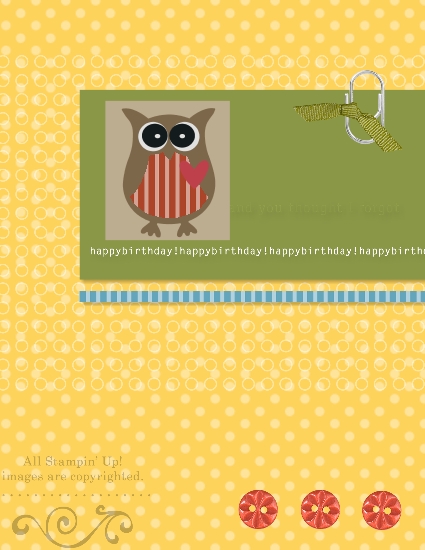 I could also design the inside of my card as well, even the inside left-hand page, which normally is blank in most cards.  But with My Digital Studio I could place whatever paper or stamp or accessory on it and have it look like a very fancy card!
The more you use My Digital Studio, the more you learn and the more you like it!