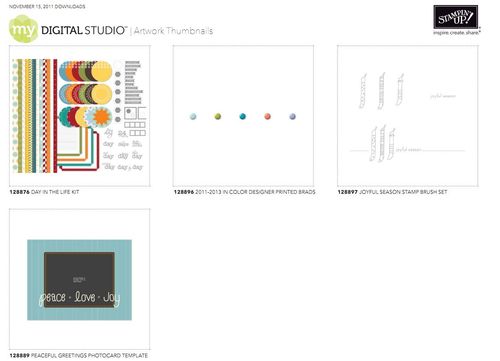 Every Tuesday Stampin' Up! comes out with new My Digital Studio downloads you can purchase to add to your digital papercrafting program.  Here are the new ones for today.  You can click on the image to go to the page which hopefully you can see better and then use your magnify or zoom tool to really see it!
The holidays are coming and if you want to create cards, calendars, photo albums…whatever!….with My Digital Studio, Stampin' Up! recommends ordering them from the Stampin' Up! printer by December 7….or if you need a few more days you can expedite your order.  You can also print yourself if you like….but if you want to match the Stampin' Up! colors exactly, the official printer is recommended.
Find out about My Digital Studio and go to my Stampin' Up! Online Store to order any time!