Stampin' Up! offered three +Fun classes on Friday evening during Convention for an extra charge, and I chose to take the "Creating Fabulous Hybrids with My Digital Studio" with Holly Linford.  Hybrid means using digital as well as traditional papercrafting. We were given this calendar (July to July) already made in My Digital Studio and a bag of goodies to use to embellish it.  Then Holly went page by page through the calendar suggesting how we could embellish some of the pages. Afterwards she went through and gave us tips on using My Digital Studio to design these pages.  So we ended up with a lovely calendar, some extra Stampin' Up! products, new downloads, more MDS training….and even cookies and treats!  Here are some photos: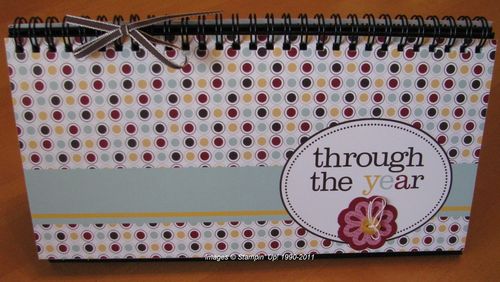 We added the bow on the spiral and the little flower on the front.
The white thread is the white Baker's Twine #124262.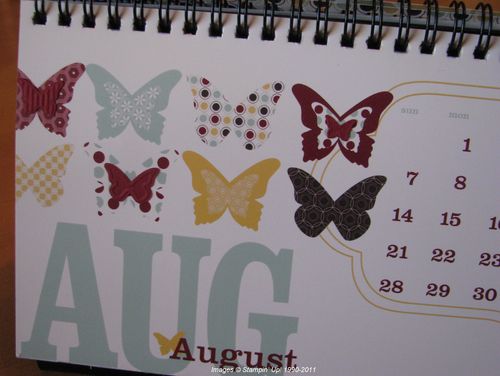 You can barely see them, but we added butterflies to some of the centers of the printed butterflies from the Beautiful Wings Embosslit Die #118138.  Holly taught us how to design the digital image so that the paper image will fit correctly.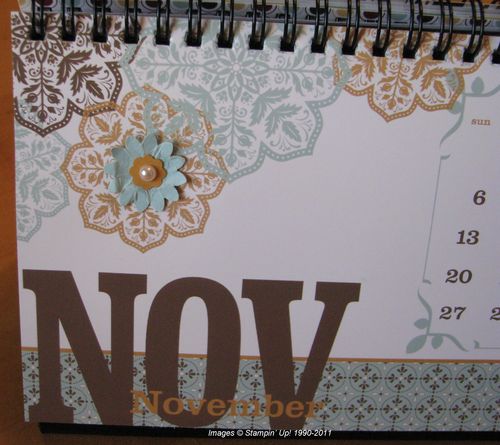 This stamp set, Day of Gratitude, is absolutely gorgeous in "real life" and you can see from this page it is equally beautiful in the digital version!  Love these colors together!  We just added a little flower and pearl to this page.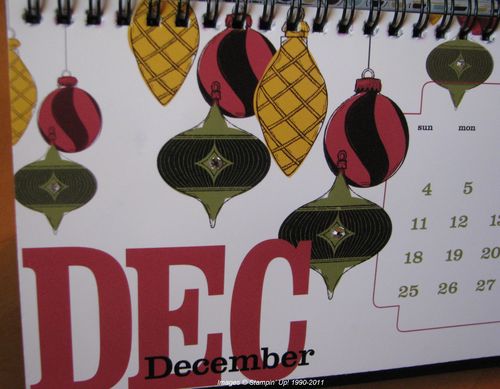 We just added some Rhinestone Jewels #119246 to these Merry & Type ornaments .  This is a new stamp set in the new IB&C on page 31 and also a digital download #123139.  Holly taught us how to add color to these ornaments being as they are outlined shapes.  Just add colored punches behind them!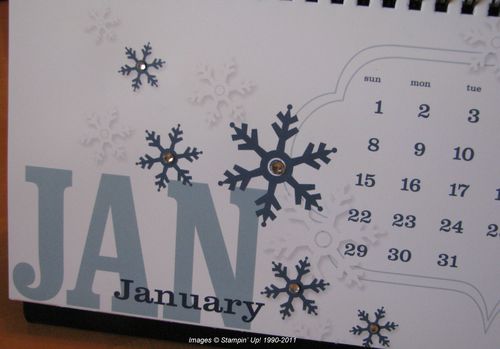 For January we added some bling with the Rhinestones and learned how to do a monochrome look digitally by using drop shadows.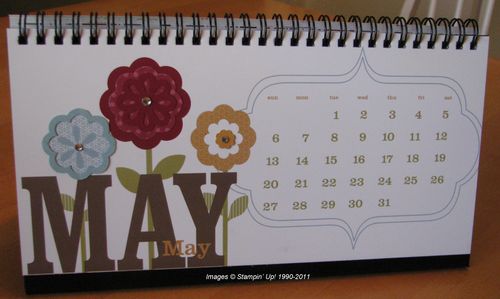 This is one of the cutest pages, I think….we just added some paper flowers from the new punches to the printed digital flowers.
If you haven't tried My Digital Studio yet, you really should learn more about it!  The more you use it, the more you love it!  It's not hard to learn….I'd NEVER done any digital scrapbooking before….but you just get in there and play around….and it is for way more than digital scrapbooking, as you can see!  To learn more about My Digital Studio, click HERE or contact me!