Wouldn't this be a fabulous way to compile all your favorite recipes for yourself or as a gift?  Use My Digital Studio to make your pages, insert your recipes, and have it printed in an album!  You can use the designed pages already in the program and put together a recipe book in very little time.  Here is a page I made for today, May 5th, Cinco de Mayo.
This is my favorite guacamole recipe from a local restaurant.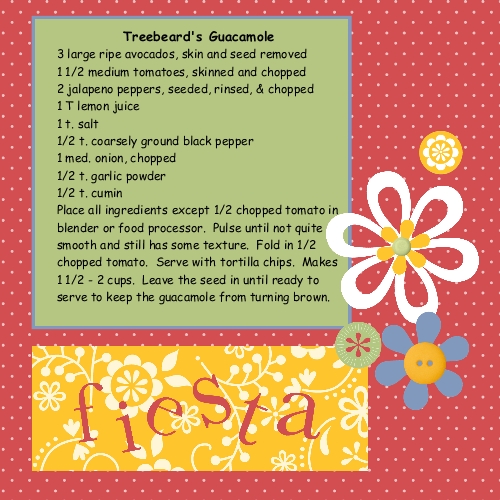 If you have questions about using My Digital Studio, just ask me!