Here are some photos of the pages I made in My Digital Studio for my son's calendar. After his was finished, I made another version for myself by just changing and adding photos and elements or designs on some of the pages, while keeping others the same as his.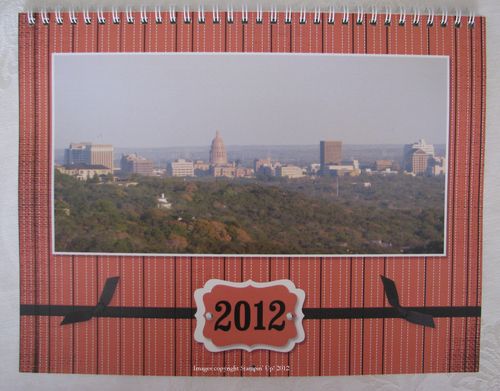 This is the cover with a photo of Austin from a high point.  The background paper, stripes I added, ribbon and label on the front are all designed in My Digital Studio.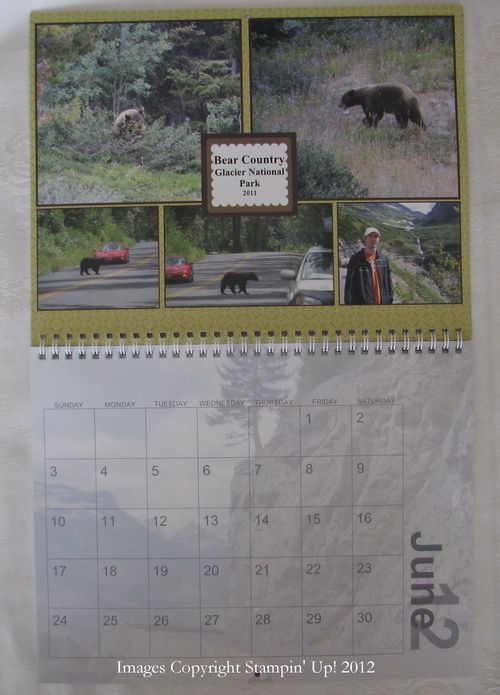 Here is the full calendar spread.  I added photos from our trip on the top page.  On the bottom I made a photo box the size of the whole page and inserted a photo from our trip….then reduced the opacity and sent it behind the calendar grid!  That way you have a pretty background to your calendar page without interfering with writing your dates.
You can do lots of things with this Stampin' Up! software for digital papercrafting, My Digital Studio!  Try the 30-day free trial for My Digital Studio Express and see how you like it! Click on that link and see what you think!