The Stampin' Up! Holiday Sale has been ongoing since November 20 and now will come to an end on Monday, December 2, 2013. Don't miss it! But be sure to check back tomorrow, Cyber Monday, when Stampin' Up! will have these products on a special Cyber Monday Sale!!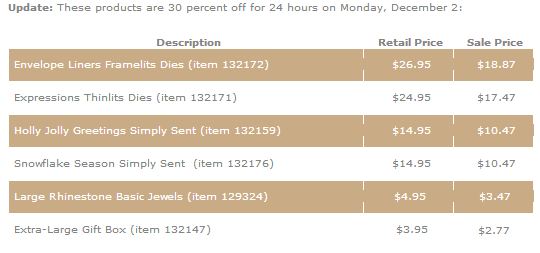 Here are the links to my Online Store where you can see the products. Keep in mind the sale price will not show today (Sunday, December 1st). Don't try to order or even put on your list until tomorrow!
You can also add to your order (you won't believe this!) Valentines!!  Well, you know it will pop up soon right after Christmas!  This way you will be ready with your supplies!
You can purchase these products beginning today, December 1st, at my Stampin' Up! Online Store HERE. On that page, click on the product and then you can read more about the details and also click the magnifying glass to enlarge.
And one more thing!  The last "Best of 25 Years" stamp set is released today. This stamp set is called "Best of Sale-A-Bration". All of these stamp sets are available until March 31, 2013. You can see all of the stamp sets HERE.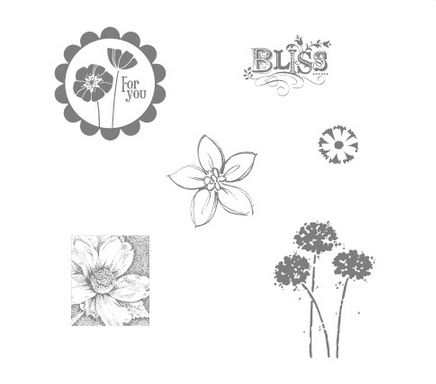 PS:  Don't forget to check the Stampin' Up! Clearance Rack every time before you order!  New things may have been added!
Absolutely tomorrow, Monday December 2 Cyber Monday, go to my Stampin' Up! Online Store and check out the Cyber Monday specials and all the other items on the Holiday Sale, plus the items I mentioned in my post above!  Whew!  Happy Shopping!