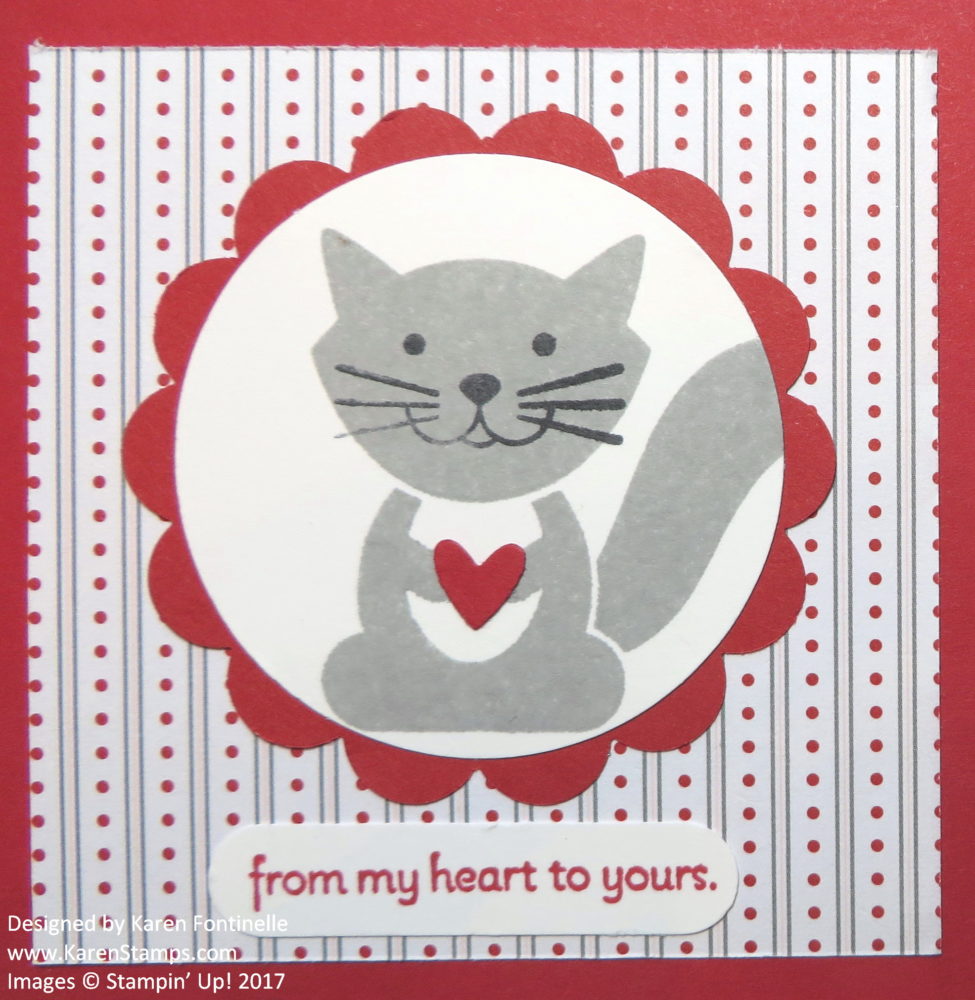 In case you are in need of some last minute class valentine ideas for your kids, here are some ideas I came up with. For several years now, two moms have asked me to come up with ideas for class valentines for their three kids and then we all get together and make all 75 of them for 3 classes! This year they were headed to a scrapbook retreat so I just came up with the ideas and gave them the materials and they made the valentines at the retreat the first night!
This year I decided on just 3″ x 3″ cards that were the card fronts only!  No folding required to save them time!  Just like the little valentines that you buy at the store and the kids sign on the back! I knew Elsie liked cats, so I came up with this kitty that can be made with the cute Foxy Friends Stamp Set.  This stamp set has SO many possibilities with all the animals you can make with so many stamps in the set. The kitty just fit in this Circle Punch and layered on a Scalloped Circle. Some of the punches and paper on this card are retired. You can adjust for what you own.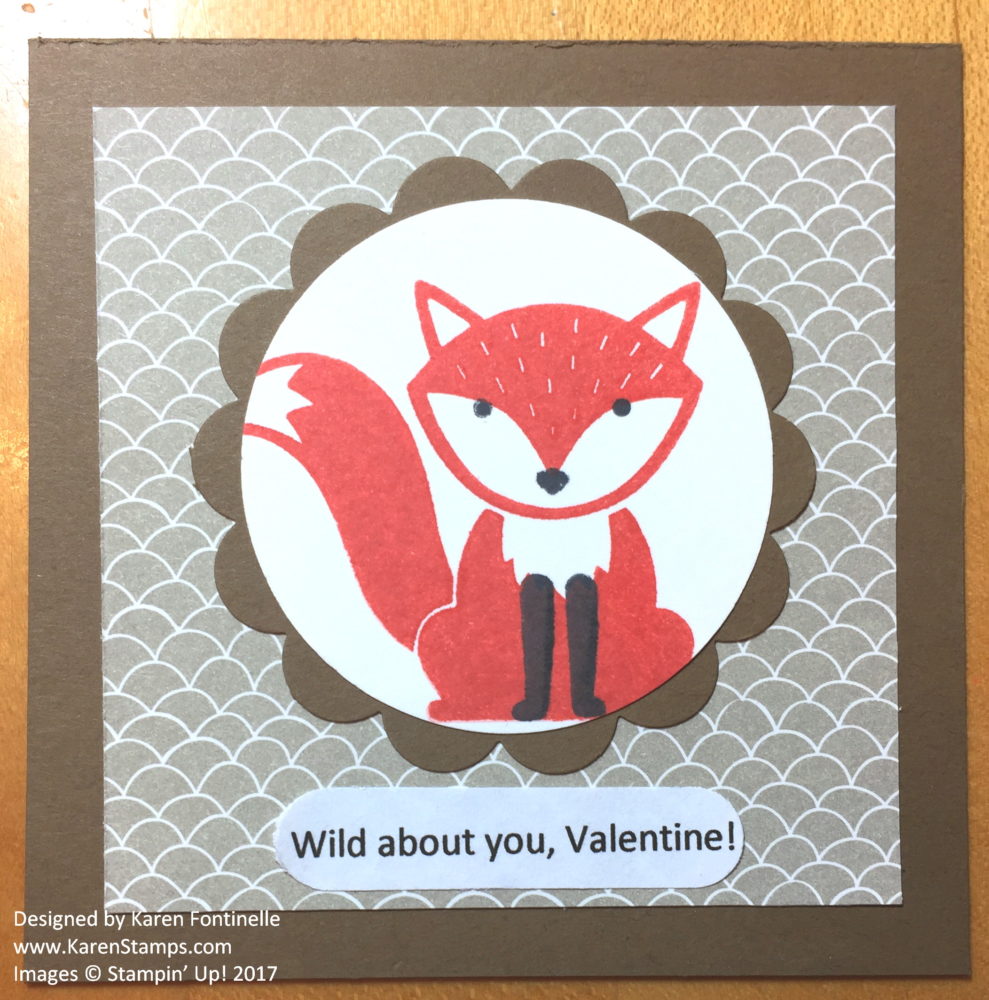 Here's another class valentine designed for Carl using the Foxy Friends Stamp Set. This one has a fox instead of a kitty, and I printed out the greeting on my computer and printed it out on Whisper White cardstock.
There is also a coordinating punch, the Fox Builder Punch, that goes with this stamp set. If these moms had wanted to, they could have stamped and punched out the animals or maybe just part, like the head or tail.  However, this is something to consider when you are making multiples of something, like 25 valentines! You want to keep it as simple as possible! So just stamping worked out just fine!
And for Wyatt, a baseball player, a baseball valentine card was perfect for him.  I dug out an old sports stamp set for the bat and a retired set with these cute stars. The baseball is a punched circle, sponged a little and the stitched lines are stamped with a set that came in a Paper Pumpkin Kit!  Again, I printed out the greeting on the computer and printed on Whisper White cardstock and punched out with a circle punch.
These class valentines really show that you don't have to have official "valentine" stamp sets or paper to make valentines! Just look through your stash and see what you have and use that!
You can see the valentines we made last year if you need more ideas in this post HERE.  Again, nothing that would be labeled as a valentine stamp set! Just think of your child's interests of things they like and go from there!
If you are helping your child make some valentines for their class, enjoy!  These years pass by much too fast!
For your own valentine pleasure, shop at Stampin' Up! Online (after you get those valentines made!)