Probably no stamping today but here are my outdoor Christmas decorations!  Last year we won Third Place in our neighborhood. This year I bought a couple new things….the Polar Bear and Penguins having a snowball fight and Yoda!  Could NOT pass him up when I found him!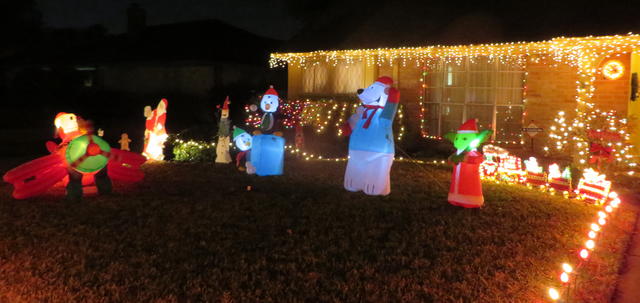 One side of the front yard with my new air-blown figures!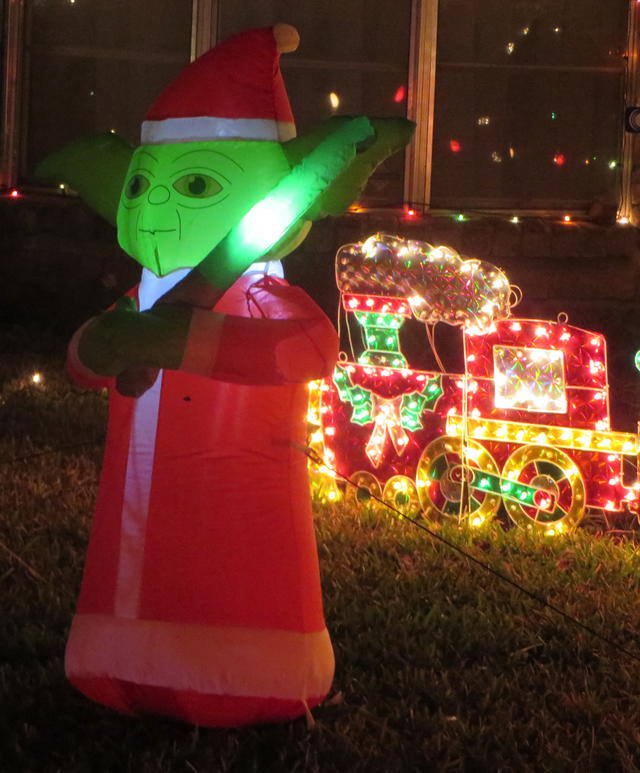 Love Yoda and love my little train in the background I've had for years!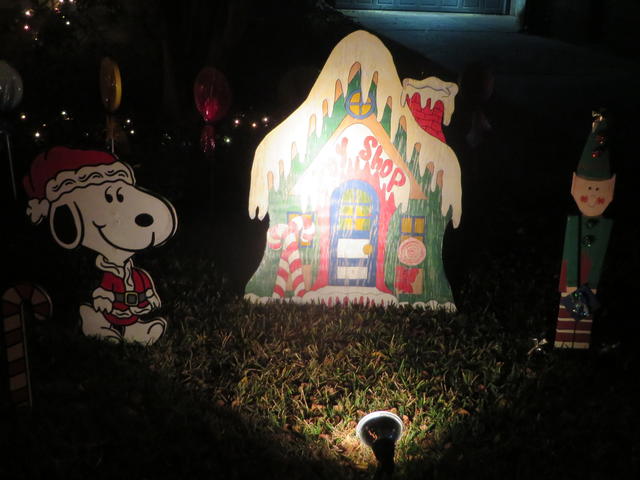 Our Toy Shop my husband and I cut out and painted many years ago now.
Another wood cut-out my husband and I made forever ago.  They could use some paint but we're not in the mood after Christmas and don't think of it again until time to put them out next year!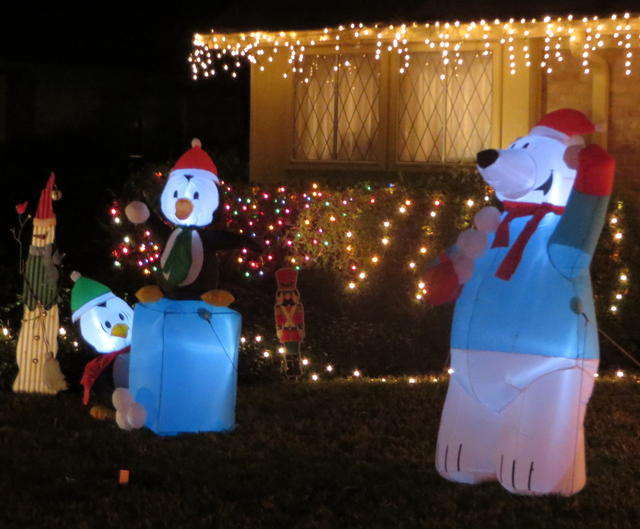 Love these new guys!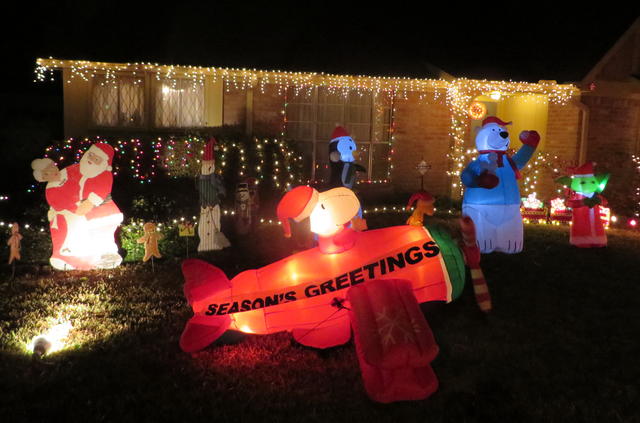 And of course Snoopy in his plane!  I love Christmas lights and decorations!
I hope you have or had a very Merry Christmas Day!