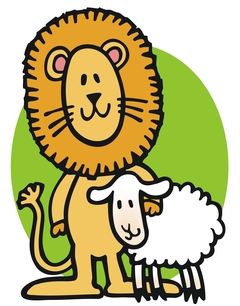 Today is the first day of March! Weather lore suggests that if March comes in like a lion then it goes out like a lamb. I think most parts of the country would say the weather has already been like a lion for quite awhile now with so much snow and ice.  One day I read that there was snow in 48 states! Some parts of Texas can be wintry but not here at my house, except for feeling really cold, and that usually means temperatures in the 40's! So if March is coming in like a lion at your house, I hope it will soon settle down and act like a lamb!
Stampin' Up! has been like a lion since January when Sale-A-Bration began, their biggest promotion of the year. When you purchase $50 in Stampin' Up! merchandise you earn a FREE Stampin' Up! product from the special Sale-A-Bration Brochure. And no limits, so for every $50 you spend, you earn a free product! Unfortunately, Stampin' Up! has had quality issues with the Blendabilities Markers so those numbers are turned off in ordering as well as the ones available in the Sale-A-Bration Brochure. No Blendabilities Markers are available at this time and we will all have to wait for further announcements from Stampin' Up! about this problem.
Also, if you have any difficulty ordering certain accessory items (not stamps), it could be that those numbers were turned off due to backorder problems which stem from the west coast port situation. As you may have heard on the news, the west coast ports have reached a tentative agreement and operations should return to normal, but there is such a backlog that it will take awhile to recover. Some Stampin' Up! products may be affected and their numbers may have been turned off to keep customers from having to wait an undetermined amount of time. If you have any questions about backordered products, just ask. Stampin' Up! manufactures their own stamps in Utah so those are not involved.
The good news is that four new products are available today from which to choose during Sale-A-Bration!  That is only until March 31 and then Sale-A-Bration is over!
You can begin Sale-A-Bration shopping today with these new products as choices with every $50 purchase! Also, remember to check the Stampin' Up! Weekly Deals, the New Arrivals, and the Clearance Rack!