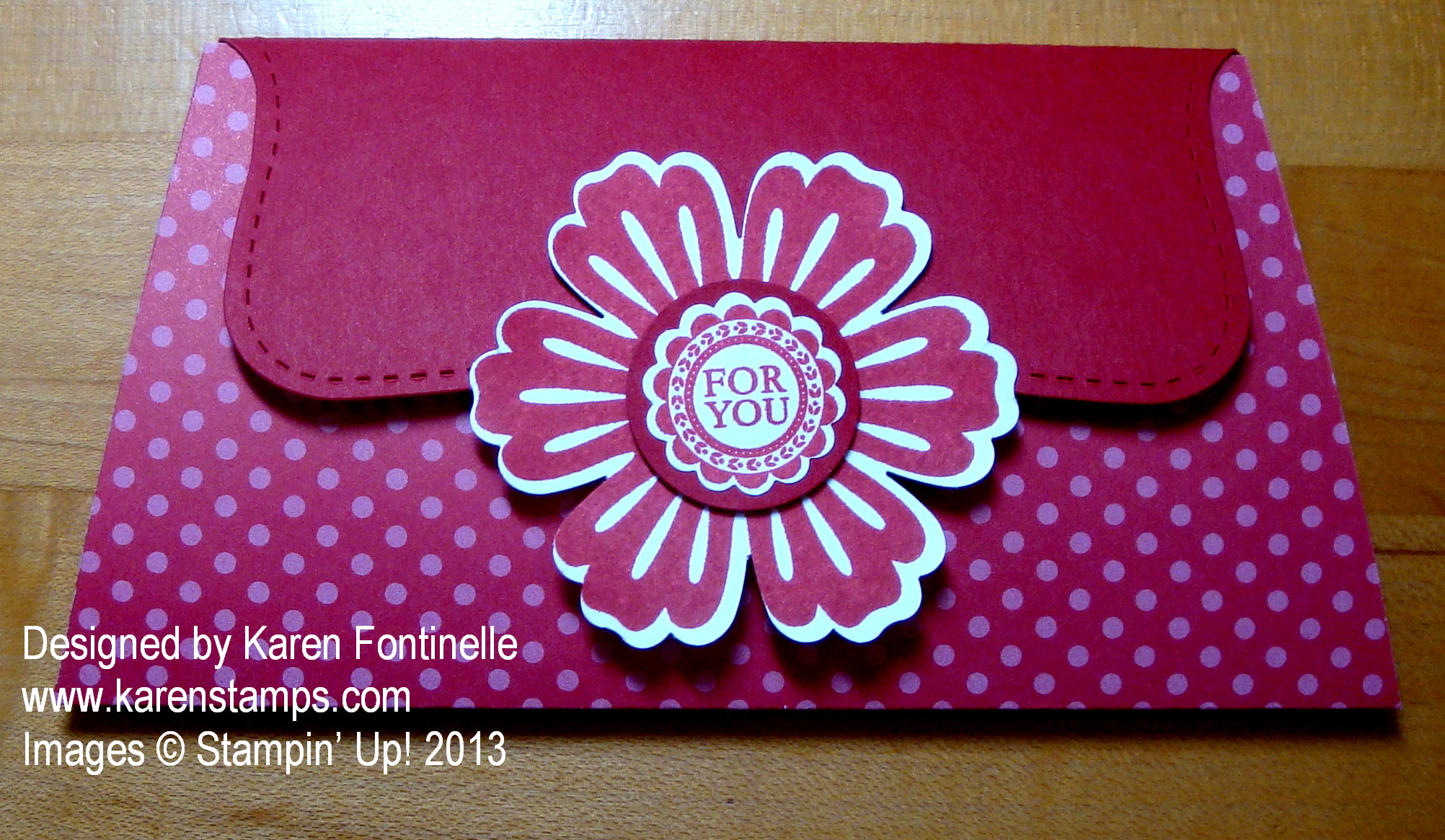 When I needed to make birthday cards for my twin nieces I found this idea of making purse cards for them. My cards just fold completely flat, but you could make yours more 3-D. I used a piece of designer series paper for the purse shape so that there would be a nice design on the inside when it was opened.  You could just as easily use card stock.  The Top Note Die folded in half is used for the top closure of the purse.  What would we do without the Top Note Die?! I'm glad it is not retiring next week!
Cut out the Top Note Die with the Big Shot. Score and fold in half lengthwise.

Cut a piece of designer series paper (DSP) 6″ x 6″. Score at 3″ and fold in half. Be mindful of which way the pattern is going and which side you want on the outside.
Now you will need to trim the sides of the purse from the bottom to the top edge on a diagonal. To do this, measure in on the top open edges about 5/8″ from each side. Use your paper trimmer to cut from that point on each side to the bottom edge of the folded side. You know, make it look like a purse shape!
Adhere the Top Note Die to the back of the "purse". Make some sort of decoration for the front closure.  Adhere to front of Top Note Die on the front of the purse. Use a small piece of velcro in order to hold the purse closed.
Depending on your DSP design, you'll probably need to stamp the greeting on a plain piece of card stock and adhere to inside of purse card.
If you want, you could make some ribbon handles for the top of the purse.
Here is the inside of the card.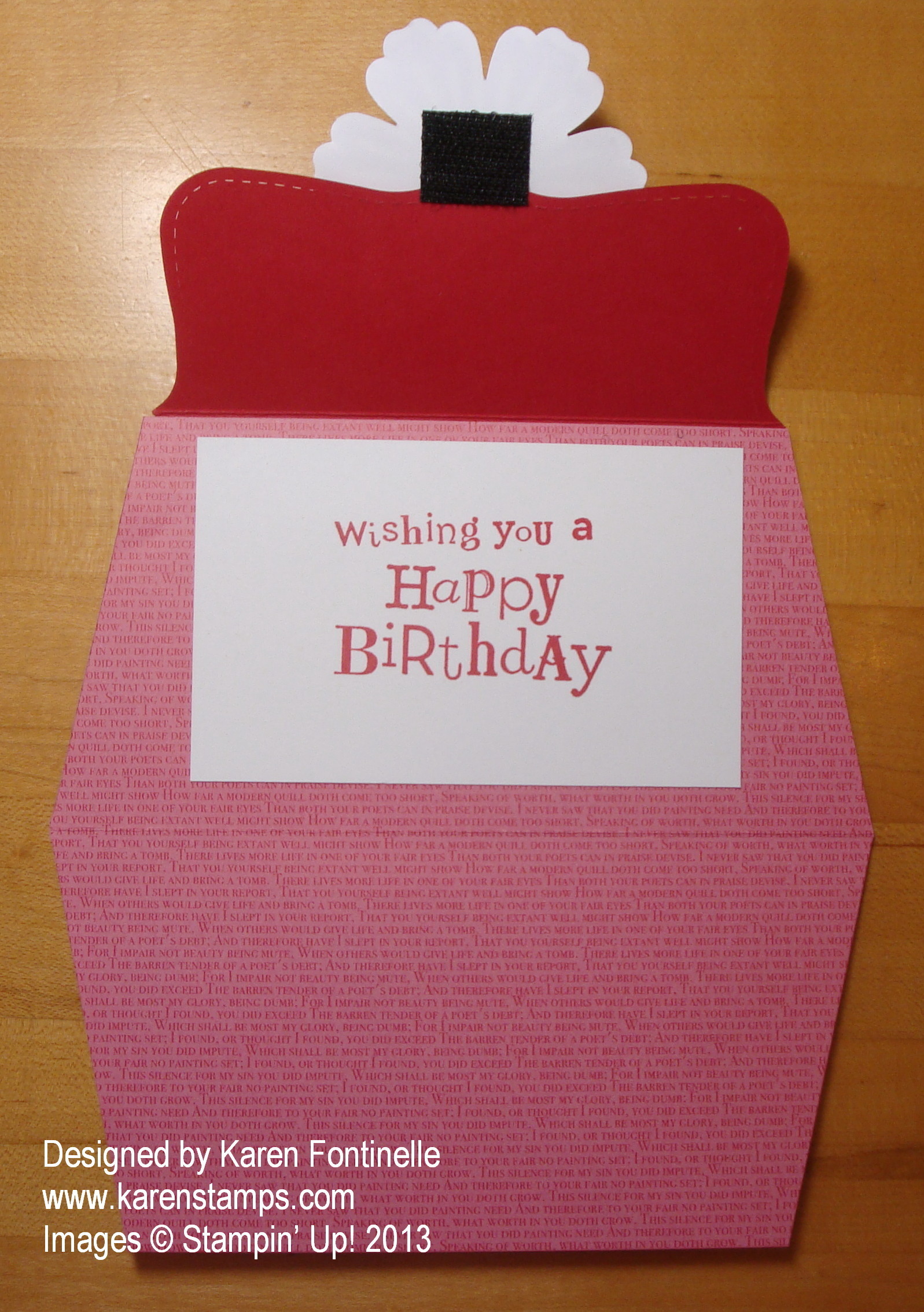 To order any card-making supplies, just visit my Stampin' Up! Online Store here. Remember, some stamps and accessories are only available for about one more week!