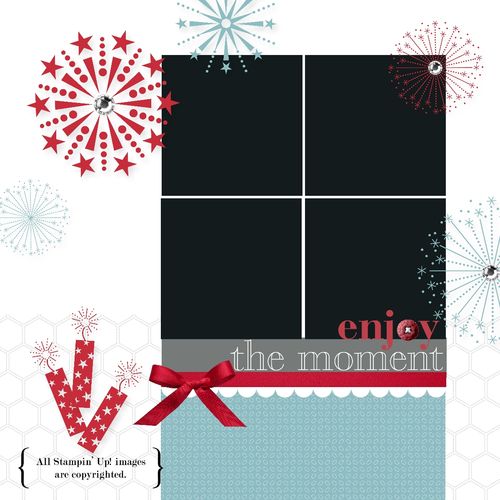 Plan ahead! Make a digital scrapbook page for the 4th of July using My Digital Studio!  Then just insert your photos of your family, neighborhood gathering or fireworks later and you are all set! Add some journaling in the lower area in a text box.
In My Digital Studio you can start with a template….almost any one will do…and then change whatever you want on it.  Even a pre-designed template is completely changeable to your design and needs.  But it does give you a starting point for your page.
Give My Digital Studio Express a try with the 30-Day Free Trial!  It is no risk and no obligation!  Just order it HERE in my Online Store…you'll see the box to click….download it to your computer…and you are ready to play! You can order more downloads as you need them if you want. Print any of your projects.  And if you purchase My Digital Studio now, when Version 2 comes out, you will get to upgrade for free!!