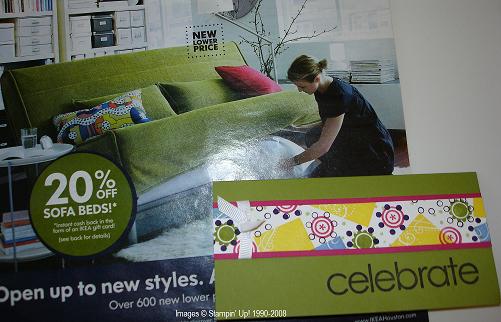 Recently I began taking an online course on card design by Julie Ebersole at My Creative Classroom.
Our first lesson was about "Inspiration", wherever you find it…I happened to find mine in an IKEA ad that came in the mail! I've seen a lot of green in stores and ads and magazines lately.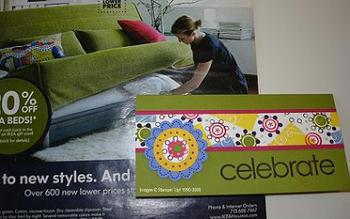 The first photo is my "safe" choice with tying just a white ribbon around the strip, but what I really wanted to do is the second photo with the flower. I received several favorable comments on it so I guess it was okay!
I used several stamp sets on the strip, as well as the flower!
Which one do you like better? See if you can find something to inspire the look of your next card!