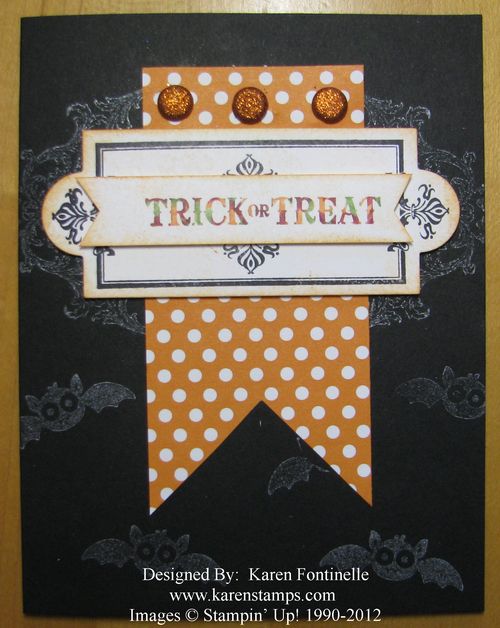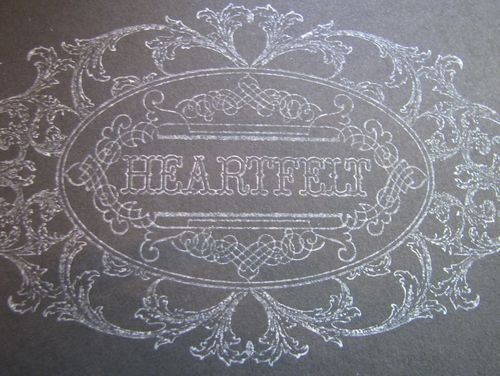 The photo really doesn't pick up the slight shimmer of the ink, which is why it just looks white. The
Holiday Catalog
describes it as "a luminescent shimmer" and "watermark ink for tone-on-tone shimmer stamping.  Acid free." I also stamped the little bats on my card from
Googly Ghouls
with this
Illuminate Glimmer pad
.
To make the multi-colored "Trick or Treat" on the Layered Label, I colored the image randomly with markers.  I started with the lightest color first (because you don't want to mess up your markers with other colors!) and just colored here and there with one color, then did the same with the next color.  Of course it is very hard to tell if you hit all the spots except to look carefully and see if all the areas of the stamp are wet.  I got pretty lucky on this one, although after looking at the photo, I can see some tiny areas I missed!  But overall I loved the way it turned out!
Here is a close-up: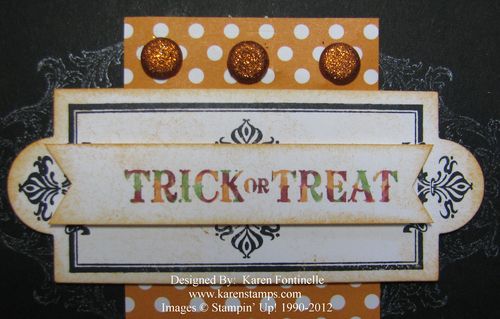 Instead of a ribbon bow at the top, I used three
Glimmer Brads
. I also sponged the labels with Pumpkin Pie ink to take off a little of the bright white.  I love the way it turned out!
It's time to order your supplies for your
Halloween crafting
!  My
Online Store
is always open!