Today is the LAST DAY to order any of the retiring stamps or accessories from Stampin' Up! This is the first time we've had the overlap of being able to order retiring Stampin' Up! products and brand new catalog products at the same time!  So if you have procrastinated through the whole retirement period or if you have one more thought about something you have to have, today is the day!  Today is your last chance!  Don't wait until the last minute tonight!
Some retiring accessories are offered at big discounts!  Available while supplies last!
Please place your order before 11:50 pm MT today! Or email me with your order at Karen@KarenStamps.com and I can put it in for you.
Shop Stampin' Up! Online right here!
Take a look at the new Stampin' Up! 2013-14 Annual Catalog!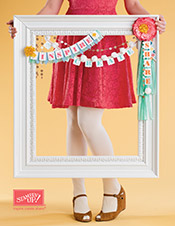 You can combine retiring and brand new products all on the same order! Just visit my Online Store and you'll be able to easily place your order and get these great products on the way to you!