I've owned this Jackpot Designer Series Paper (#113995) for awhile but used it very little. However, as I making come cards for a friend's birthday gift the other day I came across this paper and thought it was perfect for her and this was what I should use!  While I started off looking online for ideas, once I got stamping I started to come up with my own ideas.  And you will, too!
Here are a couple of the cards I made.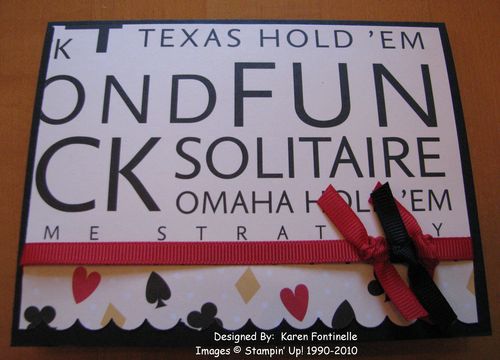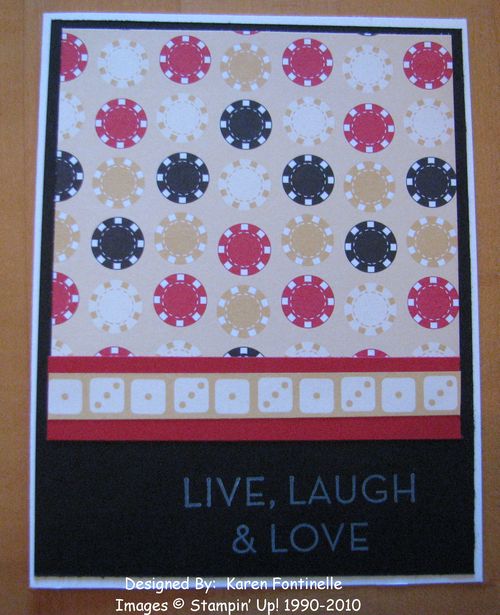 This Jackpot Designer Series would be good for a lot of your masculine cards….you know, the ones we usually have a little bit of trouble coming up with ideas for!
You can order this paper and other products any time, either directly through me or on your own at your own computer through my online store.  Click HERE for online shopping!  Remember, with a purchase of $50 in product, you get to choose a Sale-A-Bration product FREE.