The weather forecast was right!  The morning started out with rain and in a few hours you could see some snowflakes mixed in!  In another little while it was really coming down but not sticking.  About five minutes later after taking photos outside, it was sticking to the ground!  Just snowing to beat the band, as they used to say!!  And big flakes!  My son and I went out to do a couple of errands and everyone was so excited about the snow!  This may not seem like much but it is a BIG DEAL here in Houston!  Supposedly it will get even colder tonight with possibly more snow!  Here are some photos:
Just starting!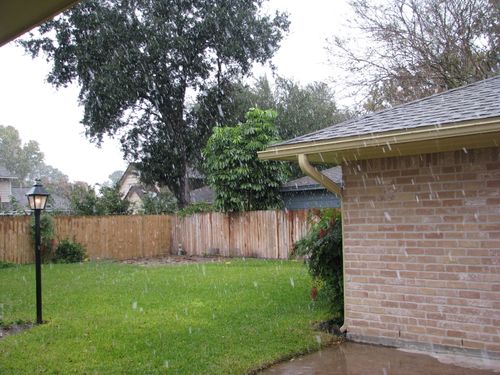 Hey, this is EXCITING!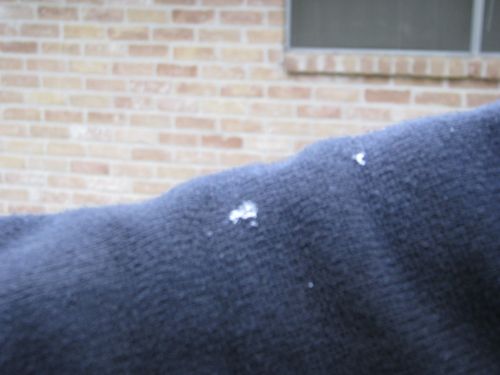 Coming down a little more!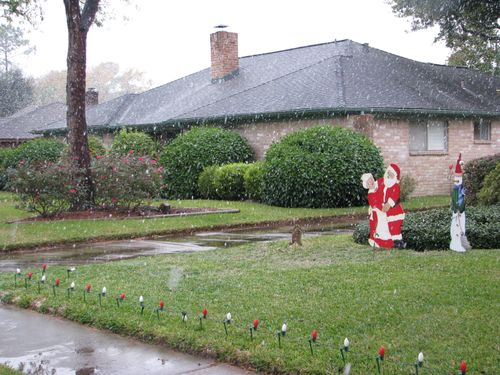 Starting to accumulate!!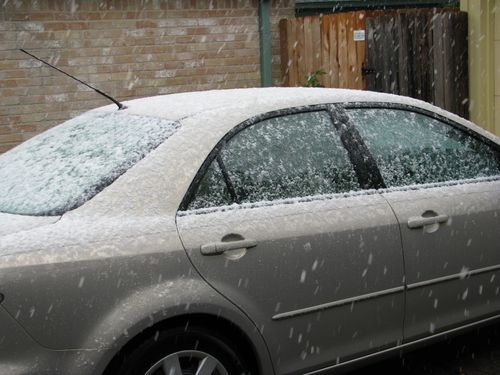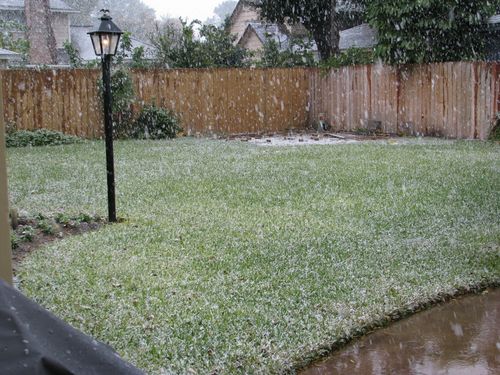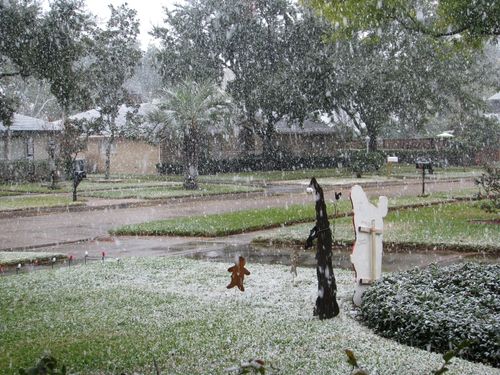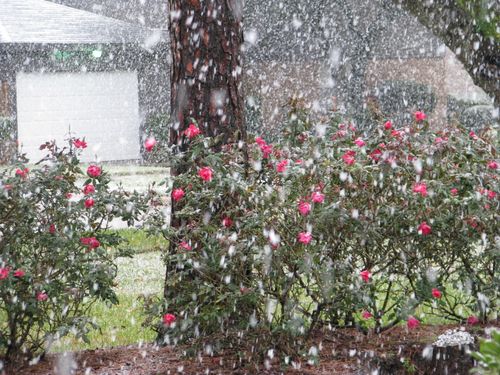 Snow on the Razzleberry bushes!  So pretty!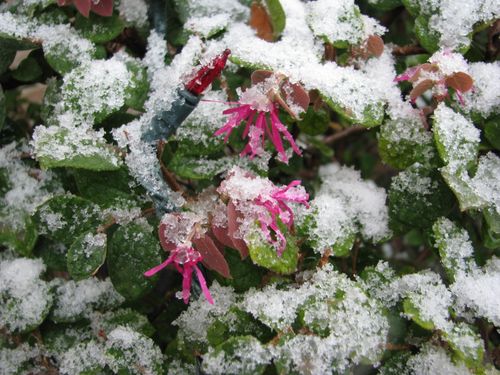 It's beginning to look a lot like Christmas!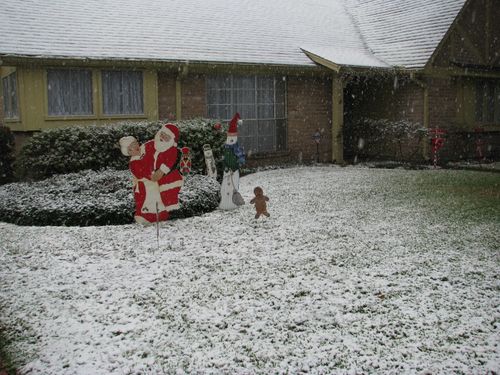 Good day to stay in, drink hot chocolate, and stamp a card!