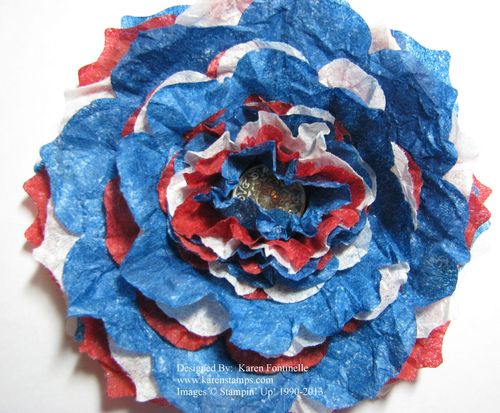 Today is Inauguration Day in the United States, the day that regardless of political affiliation or views, all Americans celebrate the President of the United States taking the oath of office as prescribed by the Constitution. Some years we are celebrating the peaceful transition of power from one president to another; in this year it is a continuation of the presidency of President Obama for a second term.
I love ceremony and tradition, whether it be the Inauguration or a wedding or a Cub Scout ceremony. I especially love to see or hear of any behind-the-scenes happenings at events like this!  To celebration the Inauguration today, I decided to make a patriotic flower out of the new Creped Filter Paper #129393 in the Stampin' Up! Spring Catalog. You might want to order several packages so you have lots to play with, and they are inexpensive, just $2.95.  You get 4 rectangles and 8 circles in a package.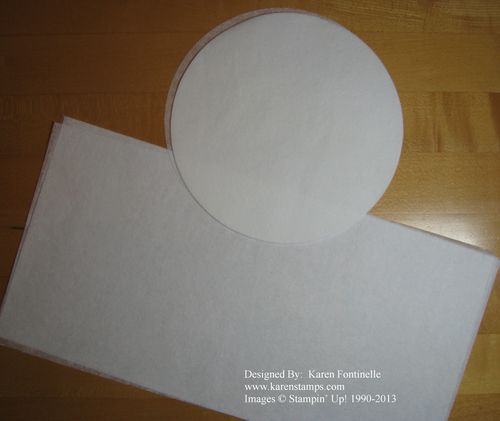 To get the colored filter paper, I used my brayer and ink pads.  I chose Real Red and Pacific Point. It was easy and only took a couple of minutes.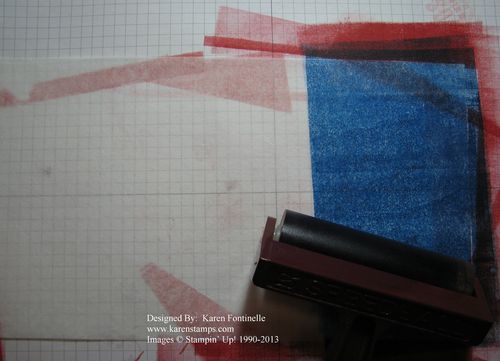 Next I used the Big Shot and the Floral Frames Framelits #127012 to die-cut the flowers out of the brayered filter paper.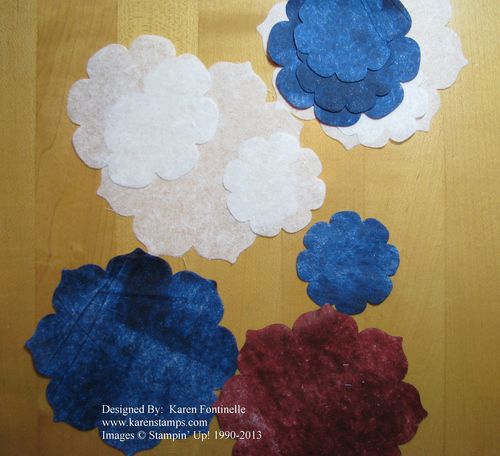 Stack them in the order you want them according to size and color and insert a brad in the center to hold together.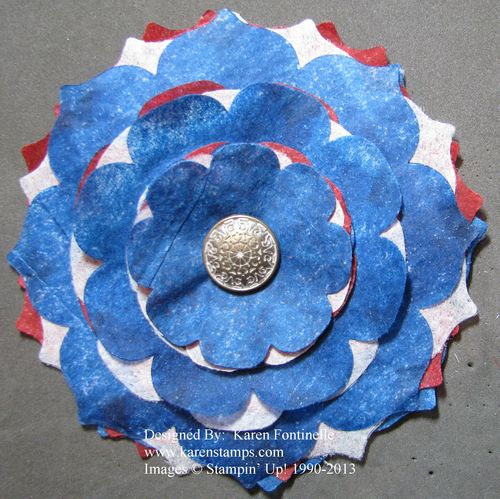 Next comes the fun part….just separate each layer and crumple toward the center! No perfection required!!  Start in the center and work to the bottom.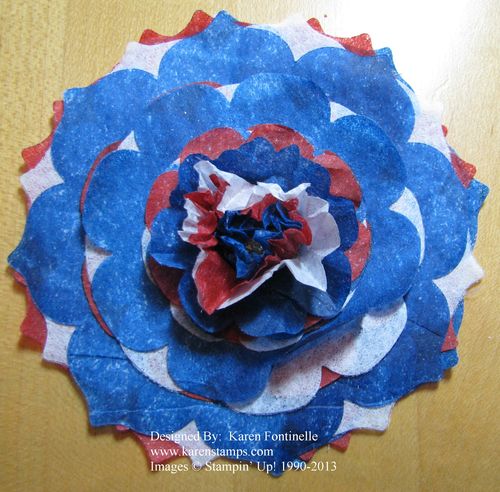 Once you have gone to the work of crumpling to the center, now it is time to uncrumple to the degree you like and make the actual flower.  A little foofing of the papers and you are done!