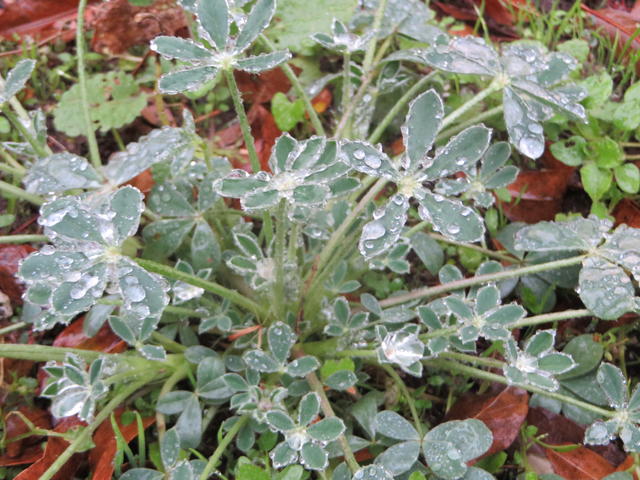 The weather forecasters were right! This is the Houston Winter Storm of 2014!  We had rain all day yesterday and last night.  When the temperatures dropped from 60 down to freezing, that rain turned to ice. That's ICE on the little plant in the garden! Further north of Houston, they really have snow on the ground!  Nothing like that at my house!  But if you squint, you can see some icicles and the car is covered in ice. It's a "snow day" for all the school kids (and husbands who decided not to take a chance especially on a short day anyway). As cars are getting out on the roads more, the accidents are piling up. Maybe here in Houston we have more high overpasses and ramps that certainly freeze over in weather like this that make driving worse than you might expect. So it's a good day to stay in and share some of my Stampin' Up! Leadership swap cards with you!  I picked out the ones appropriate for today!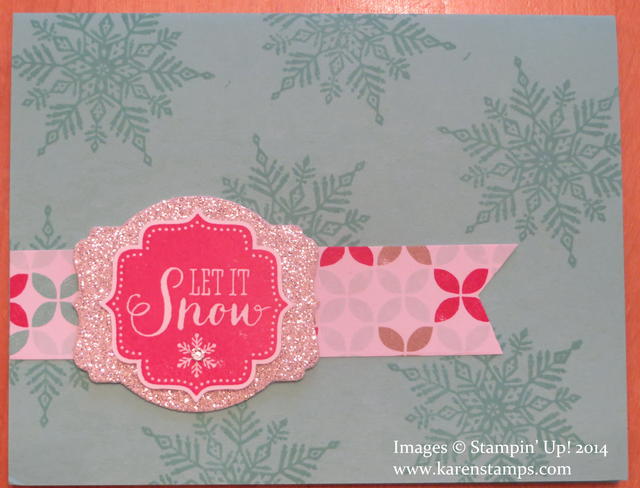 Here's the perfect card to show you from my Leadership swaps! The snowflakes and sentiment are from the Stampin' Up! 25th Anniversary Best of Snow stamp set! This card is made by Nancy and here is the inside: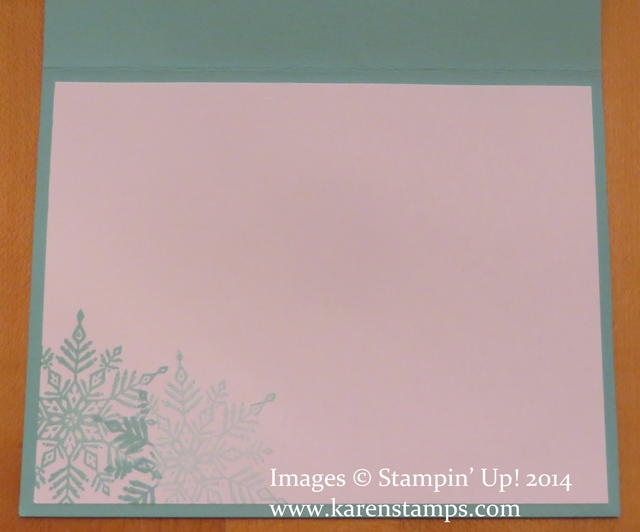 On a cold icy day like this, how about a cup of coffee with the Perfect Blend Stamp Set? This is a swap from Jo.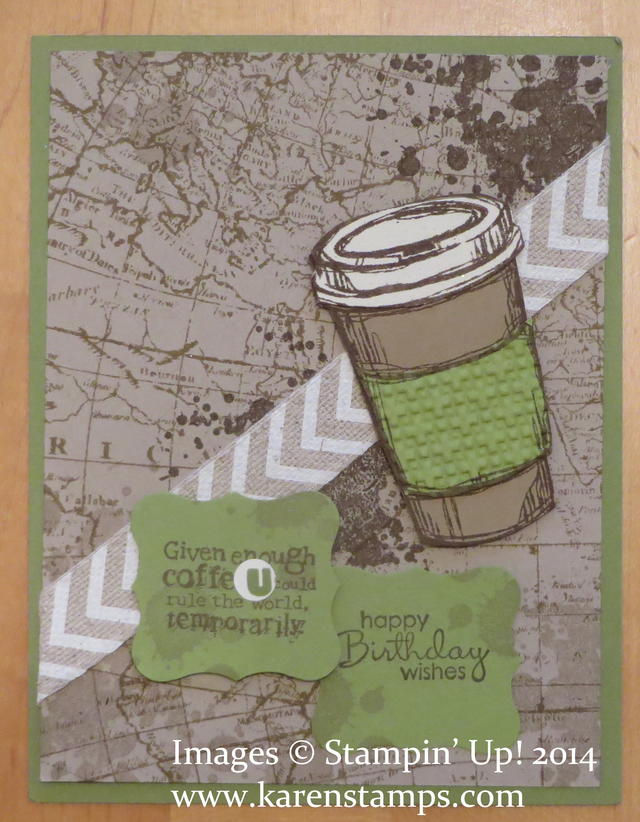 Here's a Stampin' Up! Sale-A-Bration swap from Valerie. And certainly skies are gray here in Houston! But this cute card will cheer us up! Sale-A-Bration begins Tuesday, January 28! With a $50 purchase in any current Stampin' Up! products, you will earn a FREE product from the Sale-A-Bration brochure.  You might choose the cute Decorative Dots Embossing Folder you see on this card, the cute Sweet Sorbet Designer Series Paper, or the stamp set See Ya Later used in the greeting!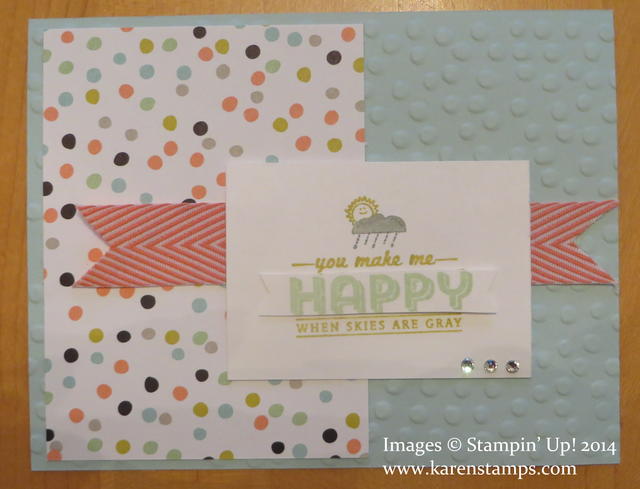 And here are a few more photos from my house!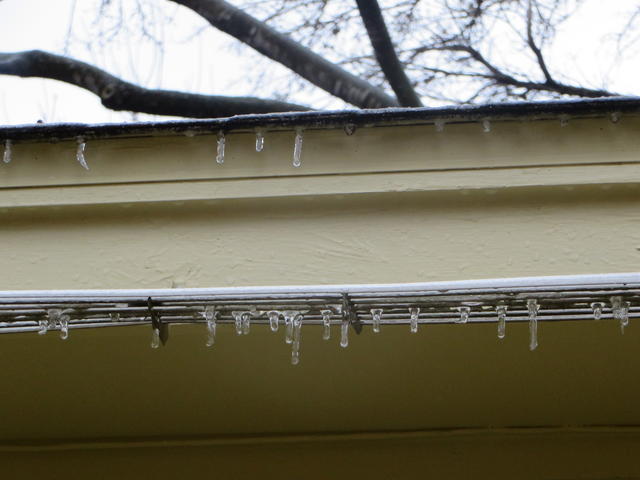 Icicles from the garage roof and the leaf guard on the gutter.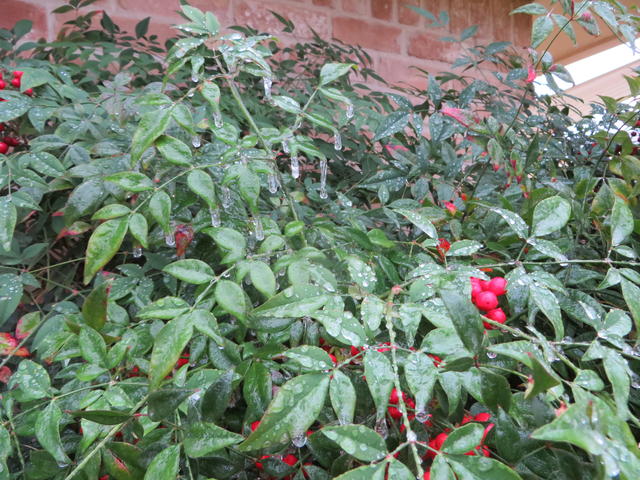 Icicles on the bushes!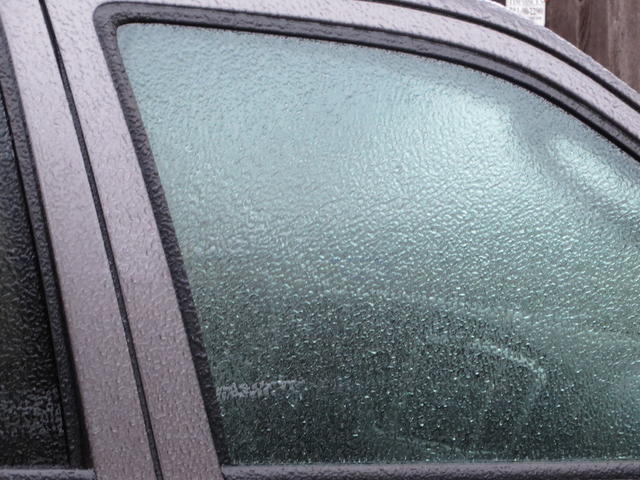 Ice covering the car!
This is a good weekend to curl up with your Stampin' Up! Catalogs and also look online at my Stampin' Up! Online Store (check the categories in the left sidebar at my store – lots of products to see not listed anywhere else!). Start planning your list so you'll be ready for Sale-A-Bration on Tuesday!