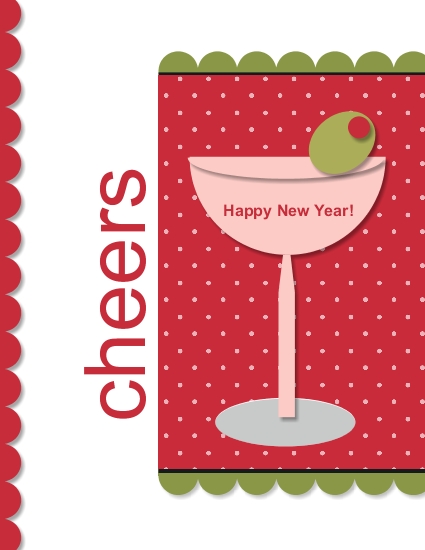 I'm not sure what this drink is, but I created it in the Stampin' Up! My Digital Studio program and it has a big old green olive in it so it has got to be good!!!
As usual, I started with a design already in the My Digital Studio software and then changed out the colors and papers.  I took off the flower and added a punch art glass filled with "Pretty in Pink" bubbly!  I didn't know what I was doing, I just played around, so there you go….anyone can do it!
Join me in a toast to a safe and Happy New Year
and to lots of fun stamping in 2012!