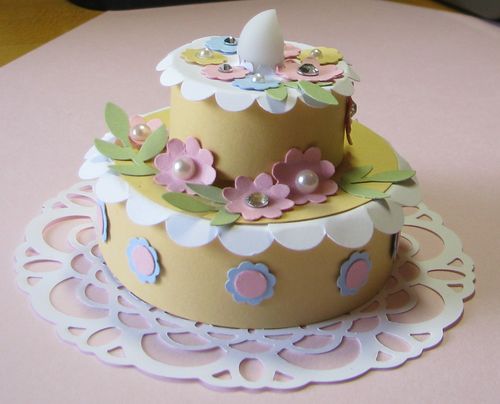 Every Leap Year it's an amazing thing to know of people who were born on February 29 and therefore only have a Leap Birthday every four years! I saw a lady on TV who said she was 11 years old, when on any other day she would be 44! So for those people with a birthday on Leap Day, February 29, this birthday cake is for you!
I started with one of those little LED candles, that just has a switch on the bottom to turn on the candle.  I got the idea to make a tiered cake by using one of my many empty containers that once held Stampin' Up! brads or buttons or whatever little accessories.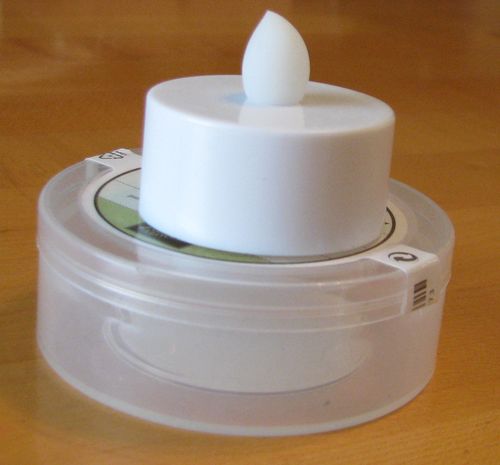 You can cover these with paper and then decorate to the hilt with punched paper flowers and leaves and lots of BLING!  Our Stampin' Up! Jewels make it so much fun to add Basic Pearls #119247 and Basic Rhinestones #119246!
To complete the look, place the papercrafted birthday cake on the new Stampin' Up! Paper Doily, cut with the Paper Doily Sizzlits Die.
Even if this isn't your Leap Birthday, it IS your Leap Day, an extra day in the year, so enjoy yourself and do something fun…..like I just did making this cute cake!