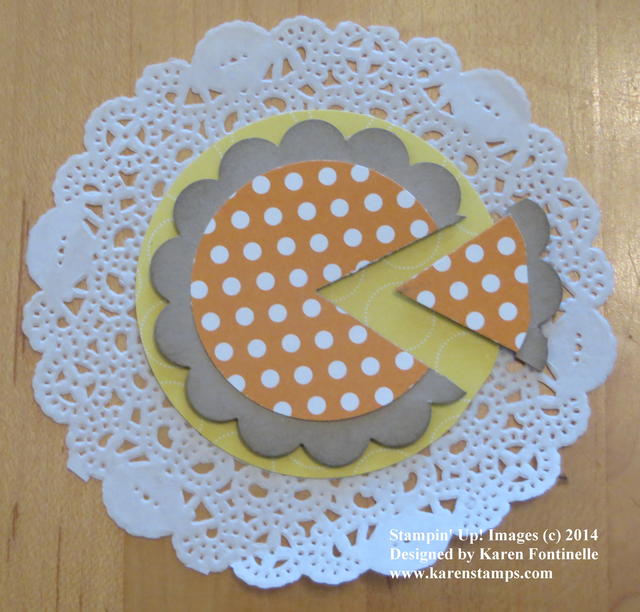 Happy National Pi Day! Pi is the distance around a perfect circle divided by the distance across it. (But you probably knew that already!) Pi is 3.14 (hence March 14) and the digits go on and on. Some people (my son) even see how many of those digits they can memorize. Apparently he held the record for awhile in his high school math class and got a t-shirt. We could never understand how he or anyone could possibly do that but he had some kind of system.  It's been a few years so I don't remember what. Maybe he thought of it as rooms in a house or something. It was unbelievable to me that he or anyone could do that.
If you have heard of the South by Southwest Festival in Austin, TX that has been going on this past week or longer, what better place and way to celebrate Pi Day than by skywriting. SXSW is a combination of music, films, and technology, so I think writing Pi in the sky fits right in, don't you?! You can read more about it and see one of the photos HERE. My Pi son must have seen some of it because when I emailed him a link to a photo of the skywriting, he said, "Oh that's what that was! But Pi Day isn't until tomorrow!" Well, they got an early start by doing it early last evening. As a mom, I was glad I was the one who "knew something" for a change!
Now to be a Stampin' Up! Demonstrator or papercrafter, you don't need to know the measurement of pi. Probably the most useful math you need to know to make cards is to know that if you cut a piece of card stock in half at 5 1/2″ and then fold that piece in half, you will have a card! You can use a little bit of math to make some other projects, but nothing too hard! So even if you do not understand pi, you can still sign up to be a Stampin' Up! Demonstrator HERE. It's a great deal if you do it before March 31! Get more for your money in your Starter Kit by signing up during Stampin' Up! Sale-a-Bration! You can start your own stamping business for just $99!
If you want to celebrate Pi Day, there is no math required.  Stamp or make something round.  Eat something round, like a donut or a cookie! Find some circle stamps you have and stamp like crazy! Decorate some wrapping paper!
My little punch art pie is easy to make.  Punch the crust with the 2 3/8″ Scallop Punch.  I sponged my Crumb Cake crust with a little Crumb Cake ink. For the pie, pick your flavor from the Polka Dot Parade Designer Series Paper! Punch out with the 1 3/4″ Circle Punch  and adhere to the "crust". Punch out a piece of pie with the new Triangle Punch. Place the pie on a plate cut from the 2 1/2″ Circle Punch, popped up with Stampin' Dimensionals and then place the plate on a pretty Tea Lace Doily to serve!
Have fun on National Pi Day, no matter how you choose to celebrate!