After getting out my Halloween decorations yesterday and some candles, I remembered this old technique from several years ago of how to stamp on candles!  Actually you stamp on tissue paper and then heat and melt it into the candle.  Pretty easy, really.  Here I have taken you through the steps.
Stamp on tissue paper that will fit on the candle….best to cut your tissue paper as close to the stamped image as possible. (I forgot that part!)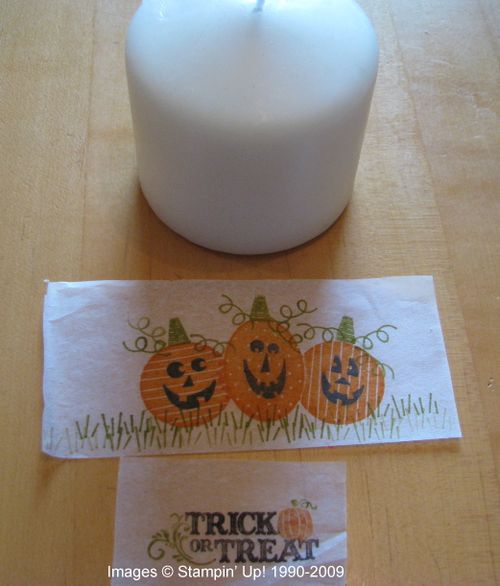 "Stick" the tissue paper onto your candle….I used a bit of glue stick to hold it for these photos.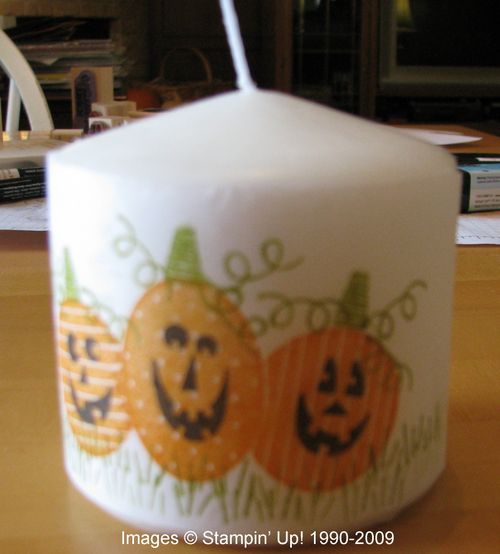 Wrap a piece of wax paper around the stamped tissue paper, best to have extra in the back to grab and hold to keep your hand away from the heat gun.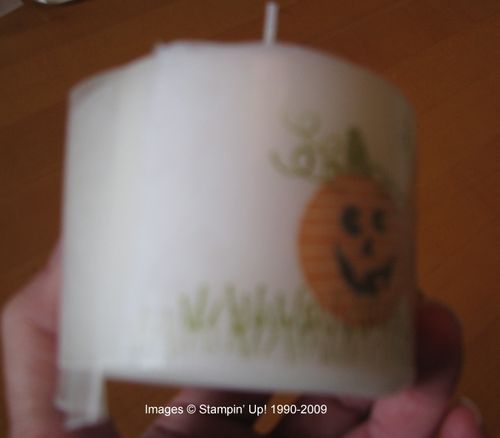 Heat with your Stampin' Up! Heat Tool (a very good quality product…others will konk out sooner) until the wax melts a bit…..you'll be able to see it.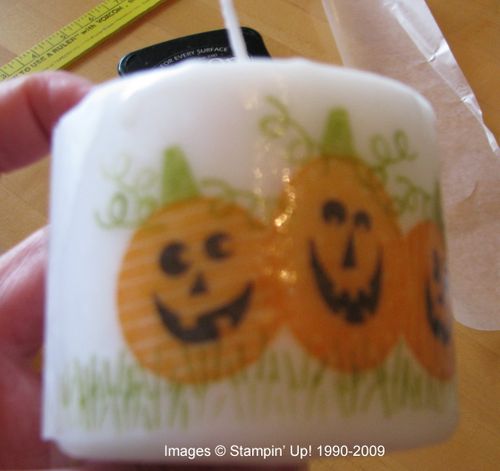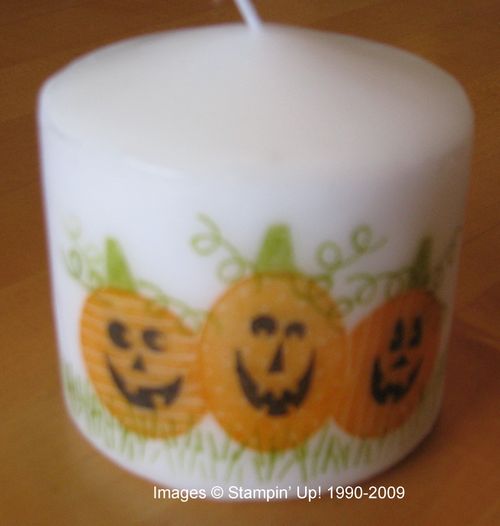 I did the sentiment on the back with a separate piece.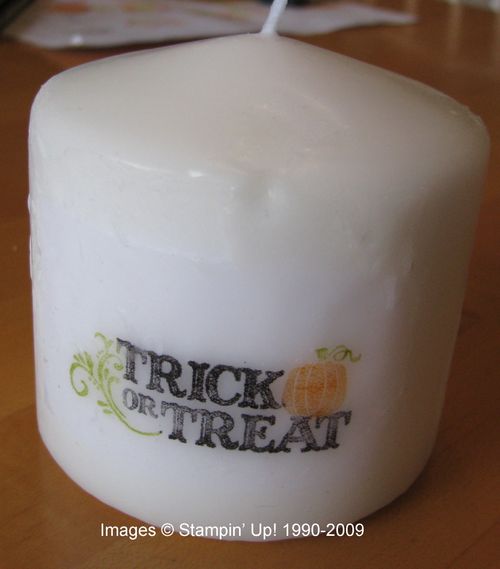 What a fun project and great gift!  Just think what you could do for the holidays!!
Stamp sets used:  Pumpkin Patch (in the Holiday Mini) and Holiday Best, Level 1 Hostess set