Halloween is sneaking up on me faster than I know, and I LOVE Halloween!  I was ready to post a Christmas project yesterday when I realized I should be doing Halloween! FINALLY I was able to find all my supplies I knew I had purchased to decorate these pumpkins.  At the Stampin' Up! Convention this summer Brent Steele demonstrated this project with white pumpkins, so I wanted to try it!  I bought these pumpkins at a craft store so I could save them to use next year.
For this project you need the Spooky Things Decor Elements #120909 in the Holiday Mini Catalog.  You get a whole set of ten vinyl images, so you will have plenty of decorations left over!  Decor Elements are pretty much like big rub ons, so don't be afraid of them!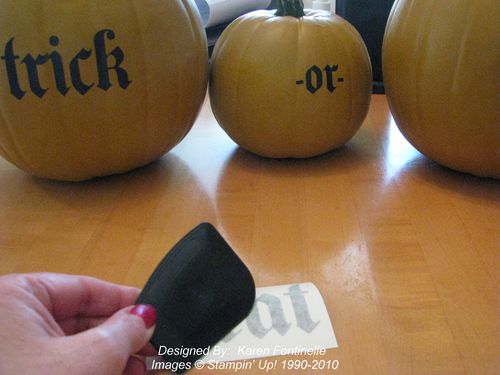 I cut out the word I wanted to use and used my handy dandy Decor Elements Applicator #114285 rub the Decor Element from its backing onto the transfer paper.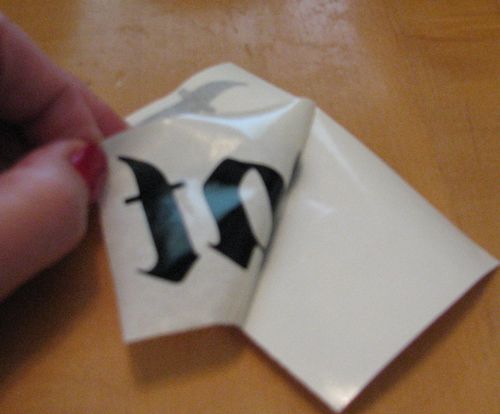 When you carefully peel away the grid paper, the vinyl will be attached to the transfer paper.  If any bit is still stuck to the backing, just rub some more and then peel again.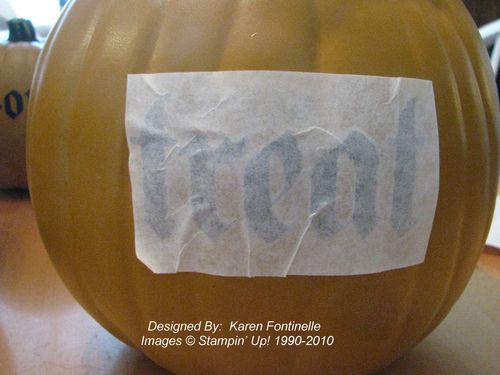 I stuck the word onto my pumpkin, touching only the white paper outside the word in case I needed to move it.  It's a little difficult to transfer the vinyl onto the uneven pumpkin but it wasn't too hard at all.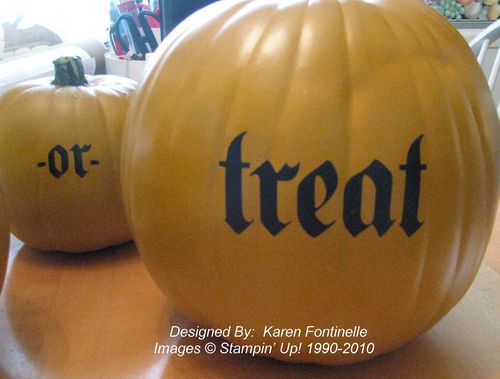 Just use the applicator again to rub from the center out, making sure everything is attached before completely pulling off the paper.
If you would like to watch a video about using the Decor Elements vinyl, just click HERE to watch Shannon West from Stampin' Up! demonstrate.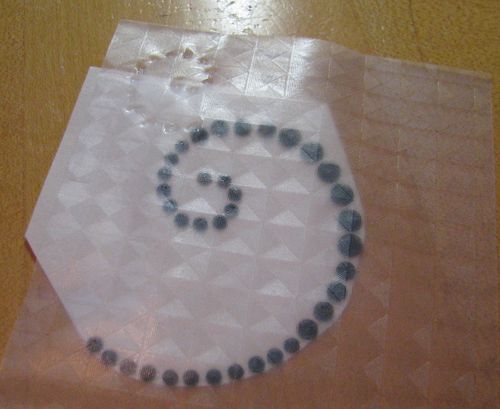 Now we'll do a little more transferring and applying of the beautiful Black Flourish Designer Jewels #120987 in the Holiday Mini Catalog. You get a beautiful full flourish in the package, but you can cut it smaller and use the various parts where you want.  In the package, you receive this piece of sticky transfer paper which you rub over the jewels and then peel off the backing so that you can apply and stick the jewels to your project.  Directions are included, so don't worry!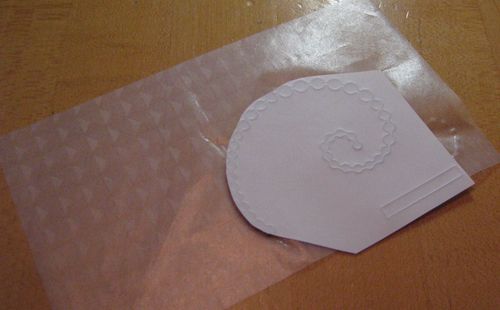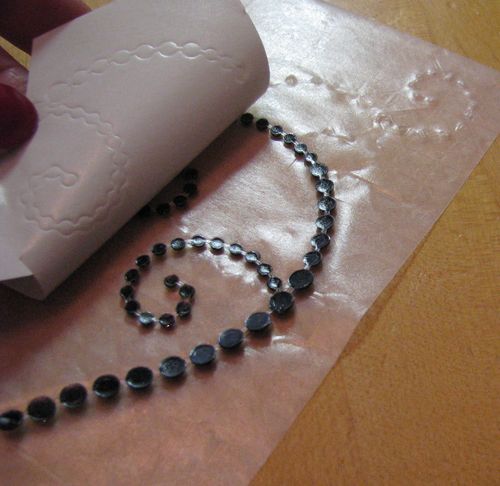 You're working with "stickiness" so sometimes a little tricky but not bad!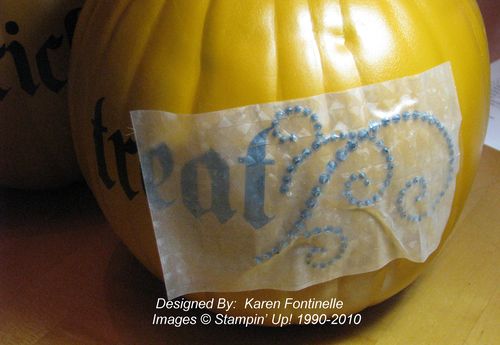 Apply to your project where you want it and then remove the sticky transfer paper.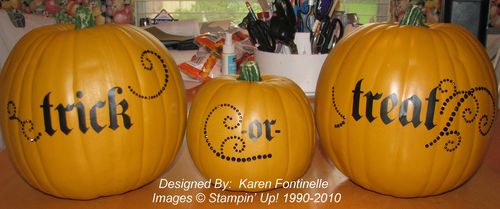 HAPPY HALLOWEEN!!!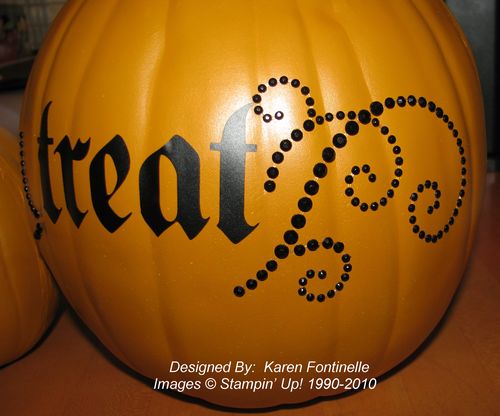 Need any of these supplies?  Just go shop online right now at my 24/7 store!