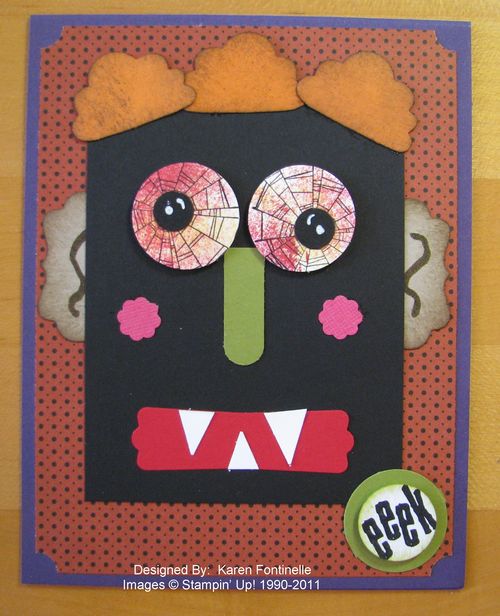 If you are looking for ideas for a Halloween craft or Halloween crafts for kids, I think something like this Halloween card would be fun! Basically just use some paper scraps and punches or scissors and make a monster face!
I was planning to make some simple Halloween card and opened a magazine to get some ideas.  The magazine had glass jars filled with candy and then some monster face features pasted on the glass jar.  I got the idea to make a card instead and came up with this!  I guess it is a form of "punch art" since I grabbed a variety of my Stampin' Up! punches and just had a creative moment!
See if you can figure out what punches I used!
If you need some Stampin' Up! punches to make your Halloween crafting fun, just go to my Online Store.  Don't forget to check the Clearance Rack for the latest and greatest deals!