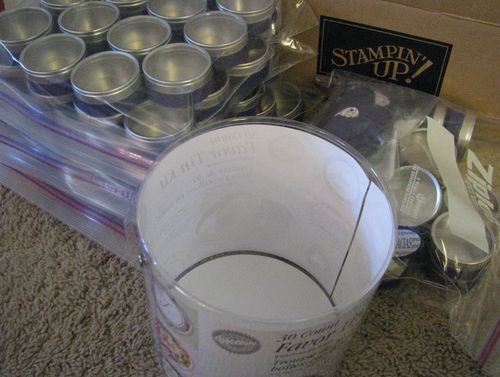 Here is one of the many things I have been doing lately to get ready for the wedding.  These are the favor tins partially decorated and being shipped off to the bride to fill and finish.  When I was left with the plastic buckets the tins came in I thought, THROW THESE OUT SO THEY DON"T ADD TO THE MESS!  But then the craft devil said, "But you might be able to use these to wrap Christmas presents!"  Isn't that always the way it happens and then we wind up with all kinds of stuff saved "in case we need it"!  And then I got the idea to take out the paper lining the clear plastic container and decorate it for Halloween!
I used the Wicked Fun Specialty Paper #117400 in the Stampin' Up! Idea Book & Catalog and the stamp set Wicked Cool, also in the Idea Book & Catalog.  It was REALLY time for me to stop and stamp a little bit. When I get a little more time I think a cute punch spider on top would be cute! Hope you will be inspired to make something fun out of something you have sitting around!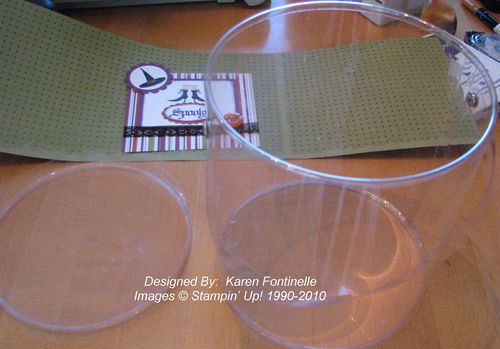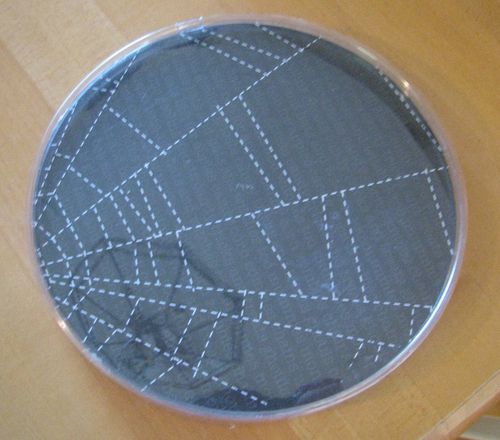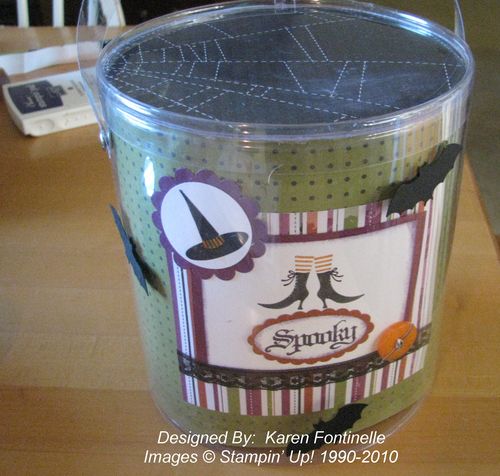 If you need some Halloween stamp sets, paper, or accessories, be sure to check out my Online Store soon!!