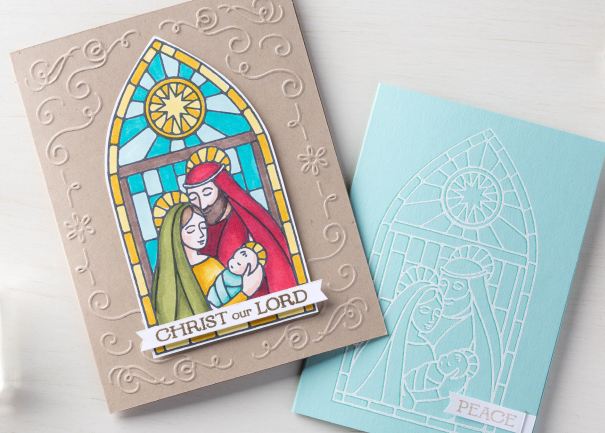 This month's fabulous photopolymer release, Gentle Peace, was created by the Stampin' Up! lead illustrator, Kathy Pitt. The set was designed to work with Blendabilities to create the effect of brightly-colored stained glass. Can't wait to get your hands on it?  The stamp set will be available on October 14.  Just a week to wait!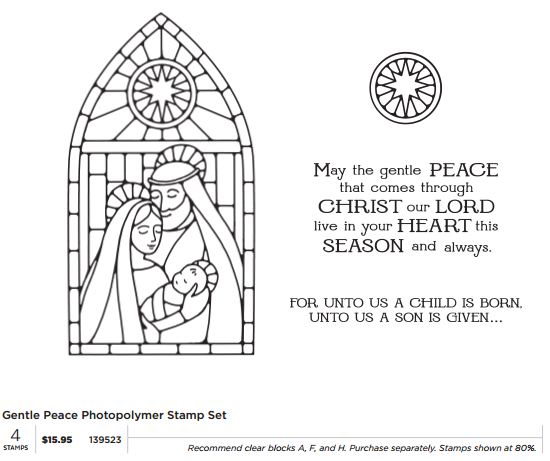 Click HERE to see the entire flyer.
Gentle Peace Photopolymer Stamp Set:  Coming to your friendly Stampin' Up! Online Store soon!  October 14th!  Get ready!