You're probably wondering what that title could possibly mean!  Just sharing a card I made by request for someone who had seen my previous bra and panty card HERE.  These were popular on Splitcoast about a year ago, at least that is where I first saw them.  Just cut out the template on the fold of your card base, then use the template again to make the "fabric" however you want.  On this card I embossed stamping from "Doodle This" which makes it look like lace on the red cardstock.  This time we have the Eyelet Border punch which I used to make the lace on the top of the bra and some black grosgrain ribbon for the straps.  I used one of the "Fleurettes", the new crocheted-look flowers, and a Rhinestone brad from the Pretties Kit.  You could also easily use one of the Pretties flowers for your decoration.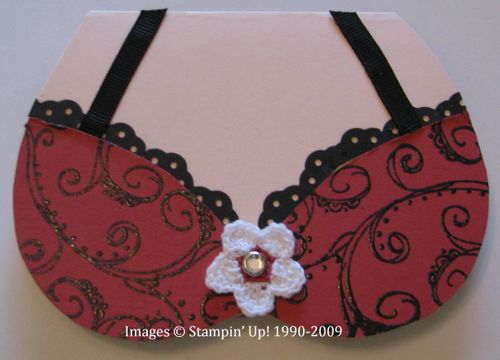 And for the backside:  Again, embossing for the lacy-look, some black grosgrain ribbon, and a little heart "tattoo"!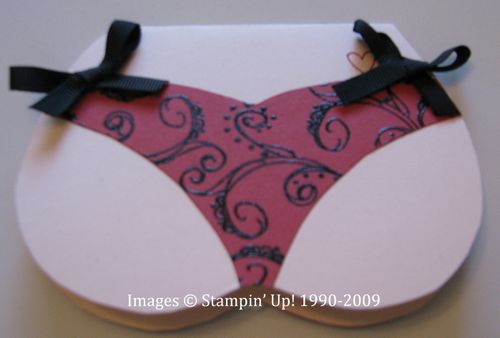 Have fun with this project!  Lots of different ways to "style" this one!