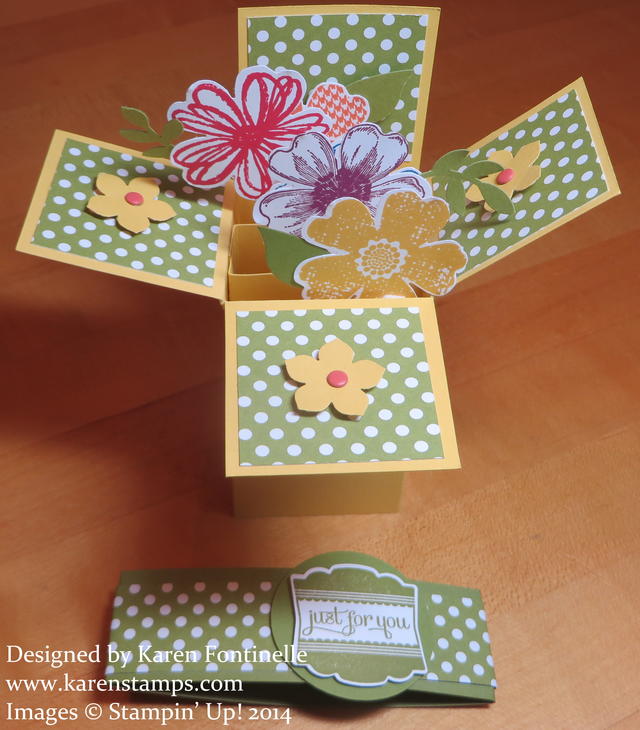 This Flower Shop Pop Up Box Card was one of the projects we made yesterday at my Stamp Camp with some stamping friends. It's actually easy to make once you know how and can be varied in size if you want it smaller or larger.  This size is made with half a sheet of card stock and will fit in a regular size envelope. It's amazing that something that looks so 3D can be folded up to fit perfectly in an envelope! You can design a card like this for almost any occasion! Just change up the images, the greeting, the colors and you can make anything!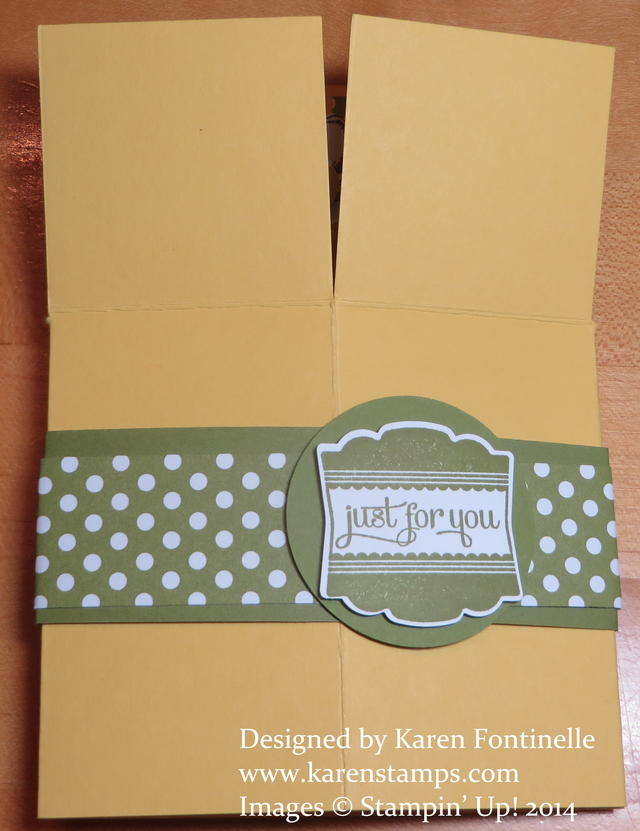 This is the pop up box card folded. I made a belly band to go around it just to hold it flat and decorate it.
If you are in the Houston or Sugarland area, sign up for my Mailing List in the upper right corner of my blog and you'll find out when I am having a stamp camp. Stamping is not too hard for anyone, not even a beginner, so feel free to join in! If you prefer a free private beginner session to get the hang of it, just contact me at Karen@KarenStamps.com and we can arrange something.
For all the best in stamping supplies, please visit my Stampin' Up! Online Store HERE!