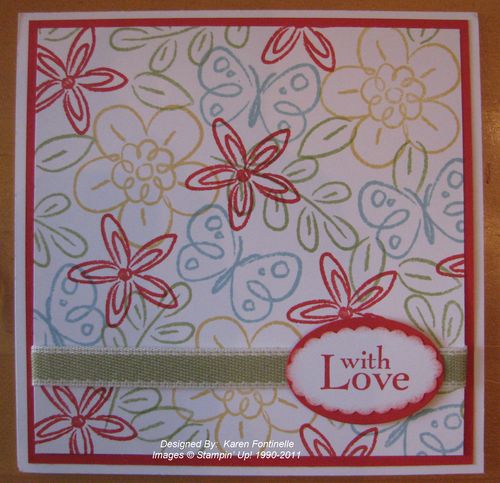 Gotta love this Flower Fest stamp set!  And I suddenly went crazy for Poppy Parade, a year after that In Color came out!  Better late than never!
We made this 6"x6" card in a workshop this weekend.  When I do a workshop and don't know if I have scrapbookers attending, sometimes I like to make this 6×6 project….it can be used as is as a card, perhaps adding some photos to the front or inside…or it can be cut apart and you have two 6"x6" scrapbook pages!  If you work with larger scrapbook pages, you can always add this 6×6 piece to a larger piece of paper, adding more photo boxes or journaling or embellishments.  Very easy.  You could also frame this, if you didn't want it for a card or a scrapbook page.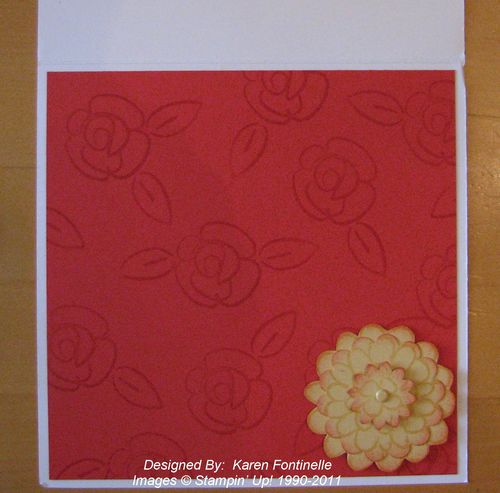 Here is the inside, just stamped with Poppy Parade ink, and a So Saffron Flower Fest flower cut and punched and sponged with Poppy Parade ink.  I forgot we actually have a punch for this flower…I made the ladies cut out the bottom flower by hand!  Oops!  They would have rather had a punch I'm sure.  But it is okay to cut with a scissors and not get worried about perfection!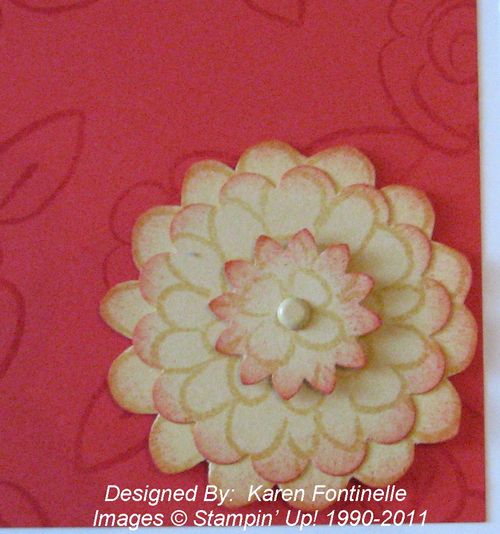 If you need stamping supplies, just click the button in the upper right corner!