The schedule for the Stampin' Up! Convention this year is rather different.  I'm not sure I have it all straight in my head yet.  But I do know first thing today is a bus tour out to Riverton to see the Stampin' Up! Home Office!  I have been there before several years ago and it is a wonderful place (would Stampin' Up! have an office that wasn't wonderful??!) so I'm anxious to see it again.  As I remember, there were several rooms to walk through and see stamping ideas and even some Stampin' Up! history.  The first General Session will begin about 5:30 pm tonight.  The excitement will be palpable!  Just flying in yesterday we were getting more excited the closer we got and when I got to my hotel I thought, "OH, it's just across the street over there!  So close!"  So much excitement that will happen and so many memories we will all make!  My trip here was fun because I met one demo I already knew a little bit and enjoyed her company, plus we met two other ladies who were fun to be with as we ate lunch together in the Denver airport and rode the shuttle together over to the hotel.
For Convention I always like to take my own notebook, even though they give us a workbook of sorts, but I like to decorate the cover and have plenty of writing and drawing space.  So this is what I came up with close to the last minute!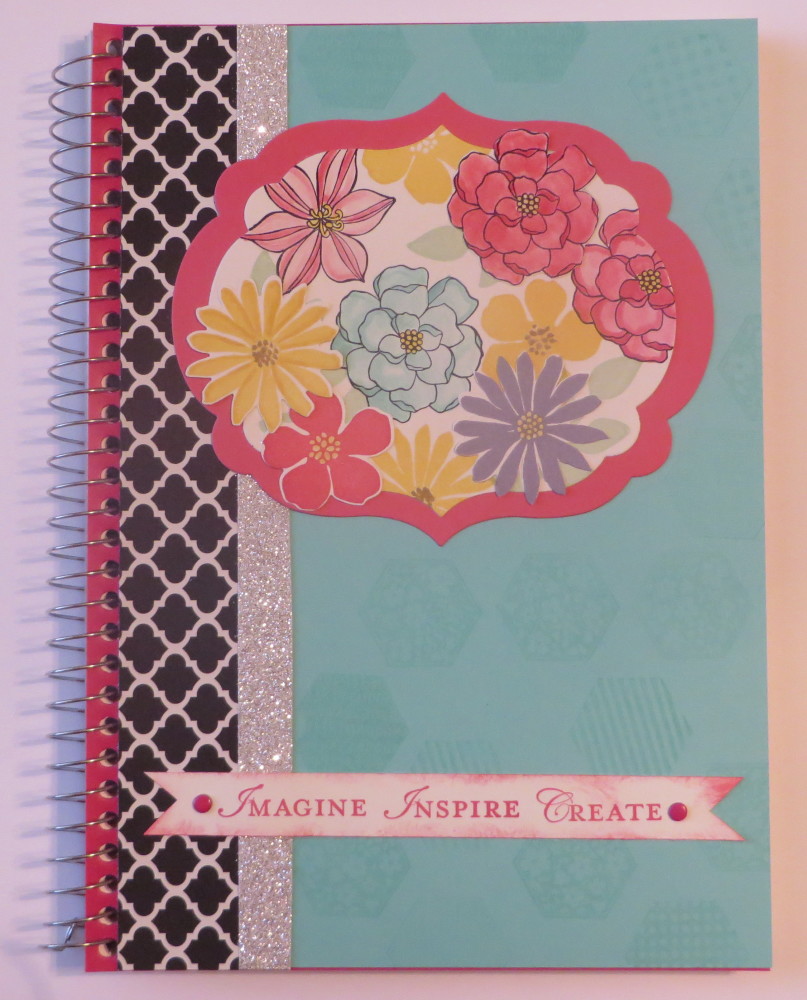 And since all 5800 of us will get the same bag, it's a good idea to make some kind of tag that hopefully helps you keep track of your own bag.  Here's the one I made, not knowing what the bag will look like!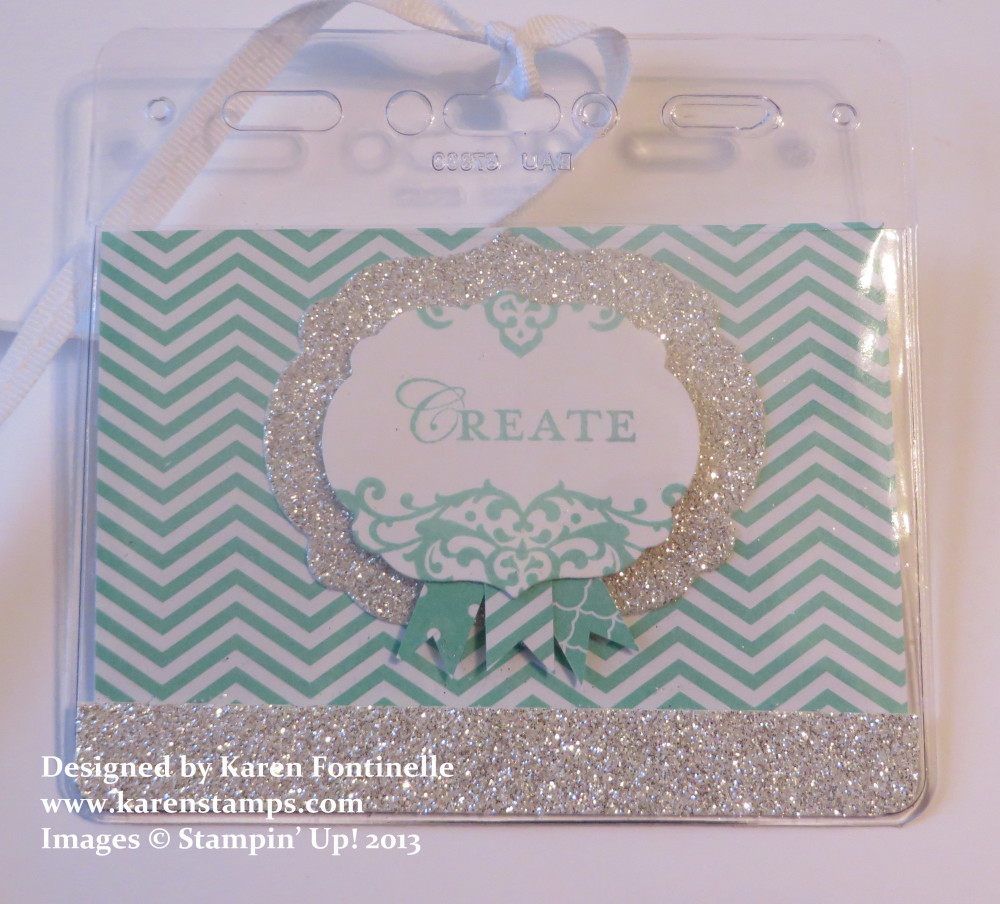 That's all I know so far!  Follow me on Twitter at www.twitter.com/karenstamps and especially my Facebook business page www.facebook.com/stampingwithkaren.  I'll try to remember to post there now and then.