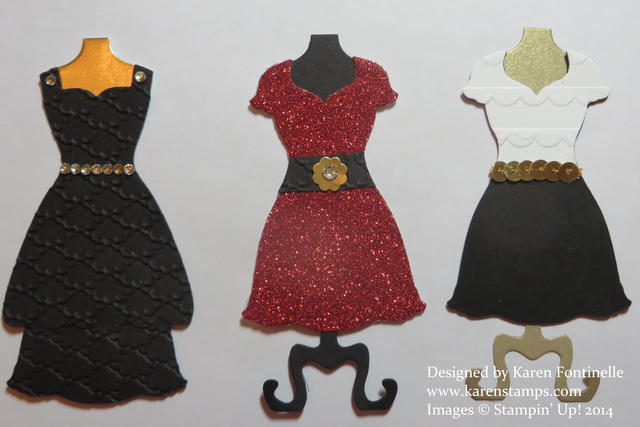 When we watch the Academy Awards or any of these glamorous awards shows, most people are pretty interested in what outfits the stars are wearing on the Red Carpet! I've been busy with my Stampin' Up! Dress Up Framelits making fancy dresses that I'm sure we will see the stars wearing tonight!!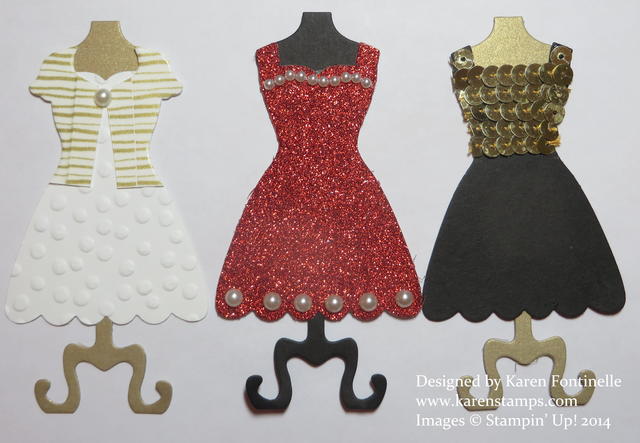 Here are some more Red Carpet dresses for the Oscars tonight!  Which one do you like?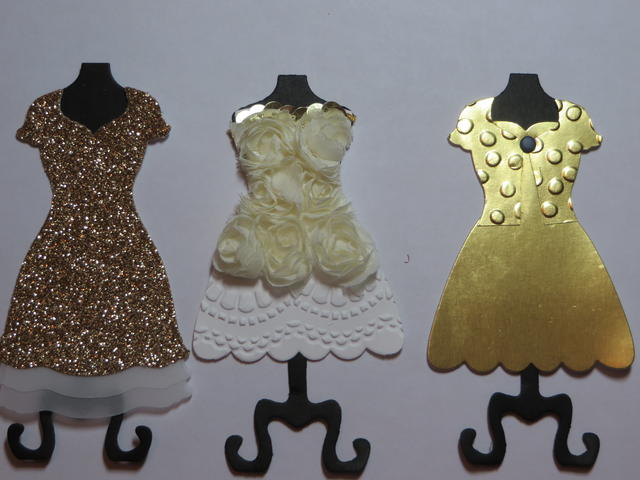 Who are you wearing tonight??!  Gold is in so do you think we'll see lots of gold on the Red Carpet?  This was like playing with paper dolls!
Have fun at the Oscars!  Check out the fashions!