I had great fun making the Simply Adorned Charm inserts, but I also had a ball once I made my first Fabric Flower with the Big Shot Bigz XL Flower Folds Die (#115970). Shelli Gardner made these at Convention last August and people are making them like crazy!  Bet you can't make just one……as you can see from my table!  Once I dug out by box of fabric out of my stash in the closet I went crazy cutting fabric with my Flower Folds Die.  These are so easy because you don't have to be perfect and the die makes it so easy.  Depending on your fabric, you may be able to cut several layers at one time, which really speeds things along.  I usually chose 3 of the 4 flowers, but not the largest one.  You need four flowers of the same size for each layer,  They can be four different fabrics or four of the same, thin, thick, whatever you want.  There is a certain way to assemble the four flowers, which I can take photos of another day, and then you just sew or glue the flower layers together, put a button in the middle and a pin on the back.  I also enjoyed getting out my collections of buttons….a tin from my mother-in-law from years ago, handy for craft projects…old buttons my mother and grandmother saved.  I think people used to save buttons, even from old clothing, in the "olden days".  These flower pins are very easy and every one can look different.  You can also attach them to headbands, hats, jackets, barrettes, etc.  Enjoy my mess!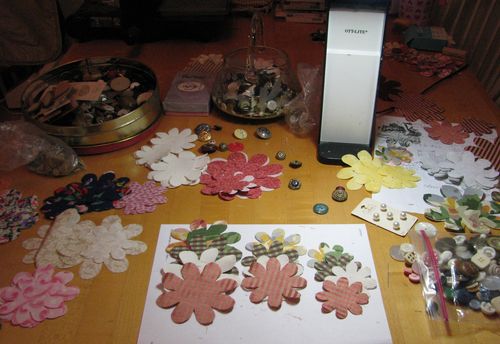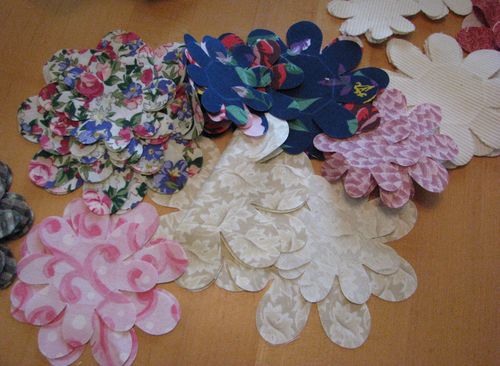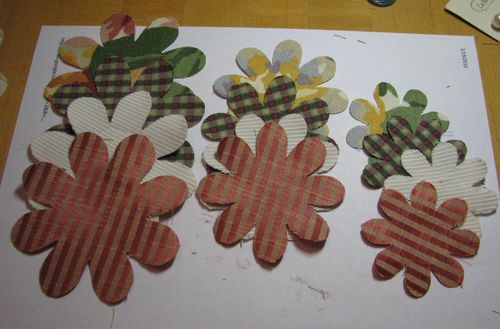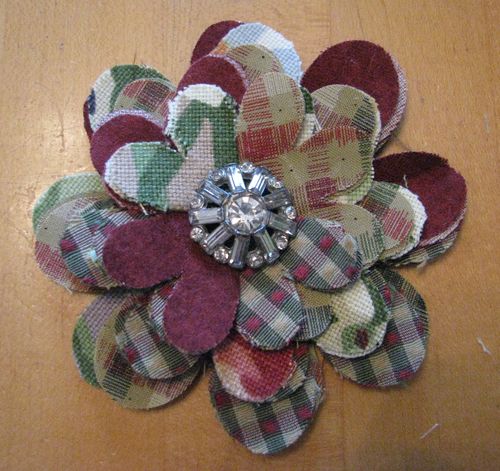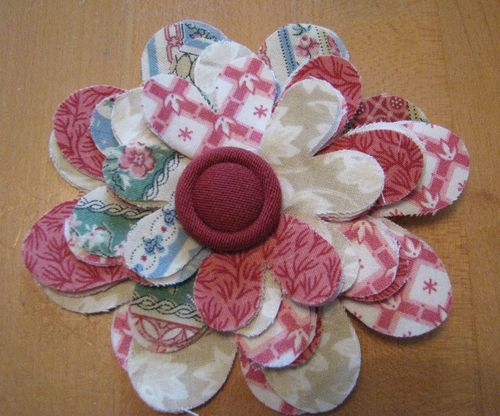 If you need a Big Shot and the Flower Folds Die, just visit my online store!  You'll have so much fun with your Big Shot!!
And there is no better time to make a large purchase than during Sale-A-Bration!  Get your FREE products now!