I've seen some people doing this "embossing technique" so I decided to try it on my own card.  I had a lot of hearts already punched out and some scraps of DSP so this is what I came up with. The idea is that you just stick down your shapes on a card……I used some SNAIL….not sure if you even have to use adhesive….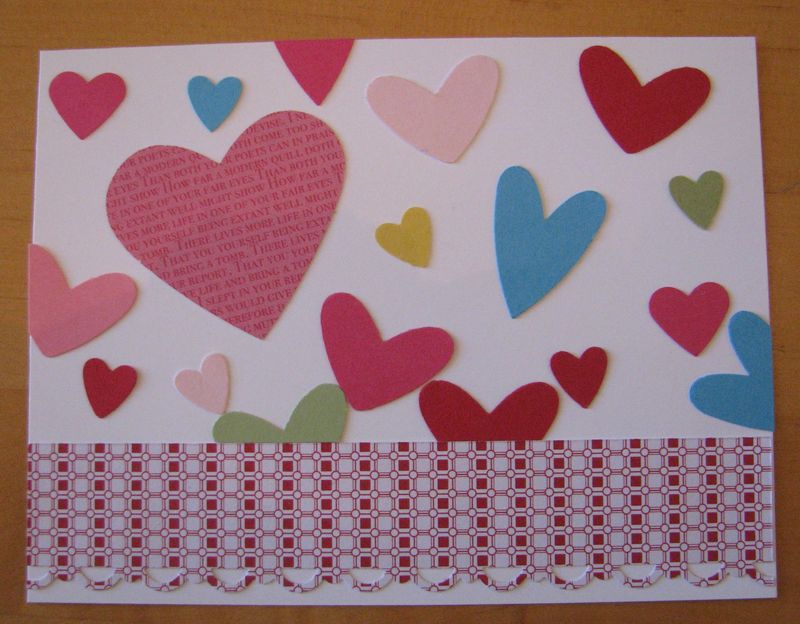 and then you run it through your Big Shot using the Square Lattice Textured Impressions Embossing Folder #119976.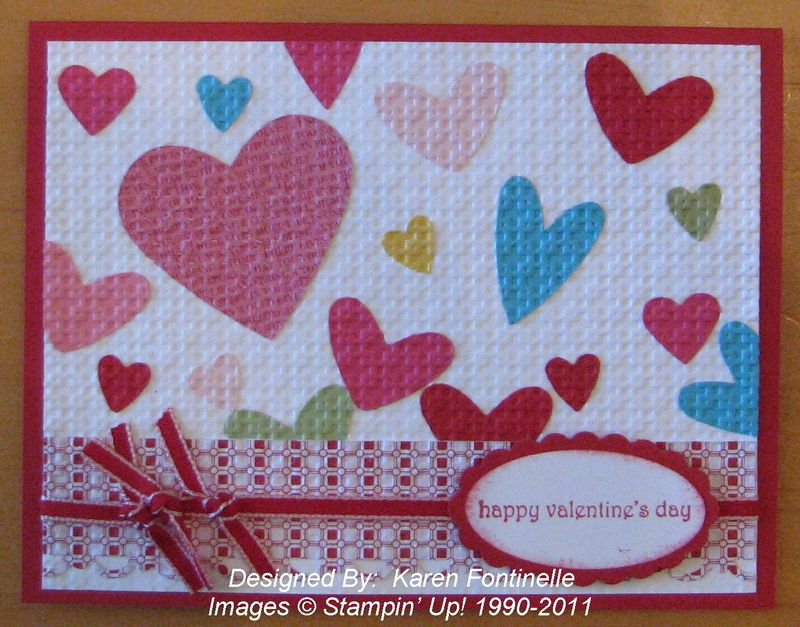 That embosses your design right into the card!  Try it yourself!  To finish the card, I tied some ribbon around the designer paper, attached a sentiment, and layered it on Real Red.  Have fun with it!  What an easy way to make a special Valentine!