Easter is coming soon so I thought it was time to make a little Easter basket!  I found this template on the Stampin' Up! website for demonstrators.  It has been around for a long time.  I remember making this same basket many years ago, but it is easy and useful.  Basically, all you need is a square and then scored in thirds on each side.
Cut on the score lines as shown so you can fold your basket.  This paper is from the Sweet Pea Designer Series Paper Stack (#117161) in the Occasions Mini .  If you want,  round the corners, as shown, but you don't have to.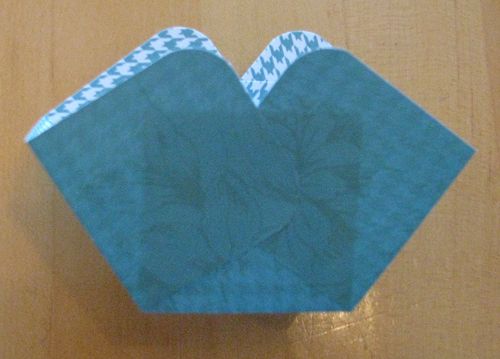 Then fold up the sides  to form your basket.  You have a little leeway on how you position your sides.  I glued with Tombow Multi.  You could use Sticky Strip or you could use some kind of brad to hold the sides together.  Cut a strip to make a handle, then decorate your basket!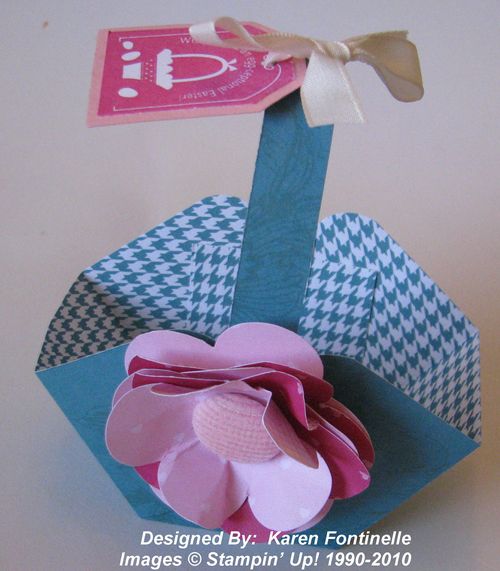 If you have any questions about making this little basket, leave me a comment or email me!