At the Stampin' Up! Convention Linda Hanson made one of these cute gift bags so when I needed a gift bag I wanted to try to make it.  It actually reminded me of making something similar with just a plain lunch sack a long time ago.  I had only seen photos from Convention of the bag so I had no directions, but somehow it came back to me and I was able to figure it out!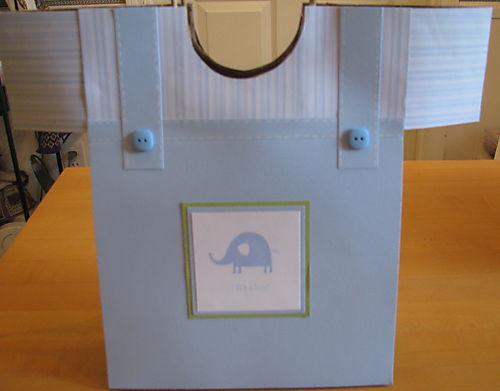 Pull out the side portions of the gift bag and just cut in a few inches down or however large you want your sleeve.  Just cut up to the line that makes the sack.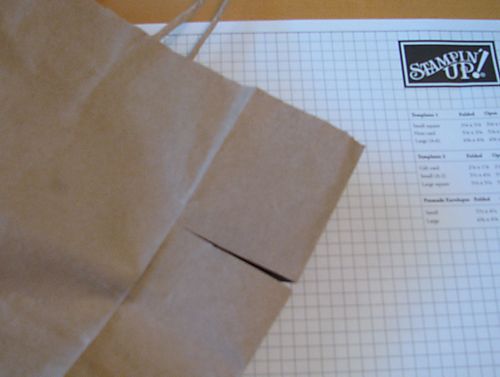 When you push the sides of the bag back in like they should be, but pull out the sleeve portion you just cut, it will look like the picture below.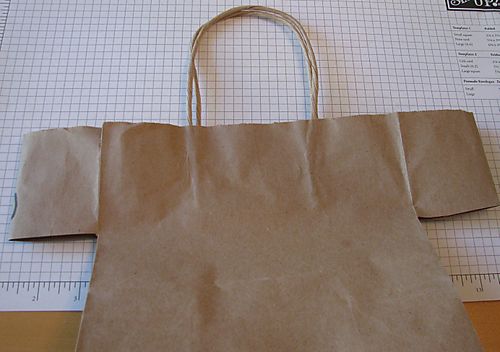 To make the neckline, just freehand the shape or trace around a glass or something if you want a pattern.  Adhere portions of designer paper (yes, this one is retired!) on to the sleeves, both front and back.  You can probably see my measurements scribbled on my SU Grid paper but it will really depend on what size your bag and cuts are.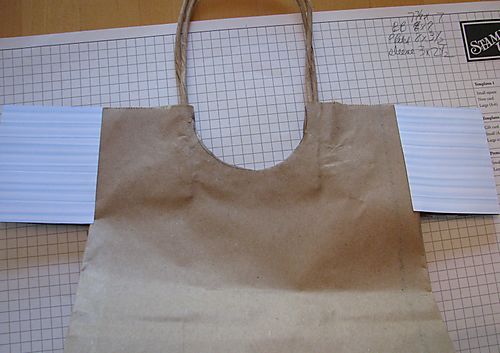 Adhere more paper for the shirt top, front and back.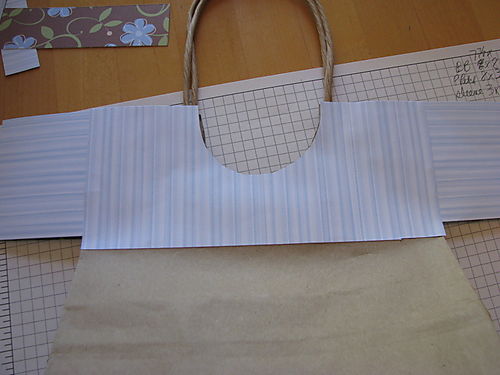 Adhere cardstock for the "suit" down to the bottom of the bag, front and back.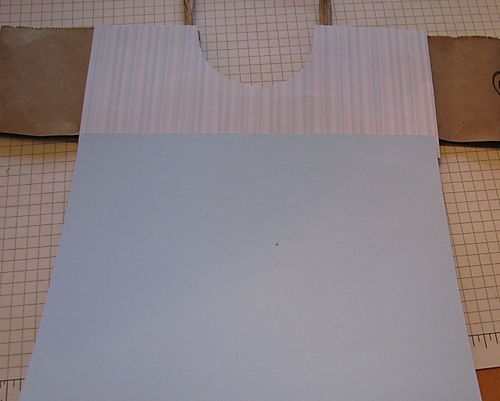 Add some straps, however long you want them.  Now you may notice the score line across the top of the suit.  That actually came from a mistake as my paper was longer than I planned (I think each side of the bag is a different size so check your measurements as you work).  You can see the suit comes up a little bit up into the sleeves so I thought I'd try fixing that, like folding down or cutting off the excess.  But then I decided it was going to be fine the way it was and it could actually look like that was how it was supposed to be!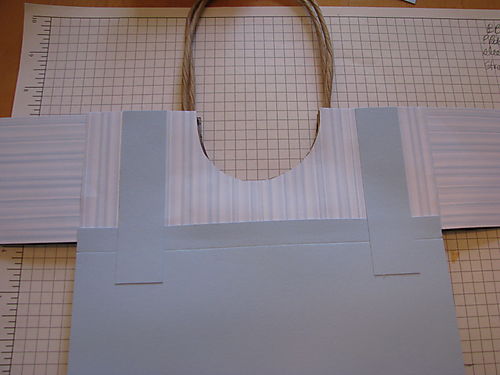 I added some SU Soft Subtles buttons with glue dots and added some faux stitching with my SU white gel pen.  The stamped image on the front, to look like a pocket or decoration, is from the stamp set "Nursery Necessities", now in the new catalog.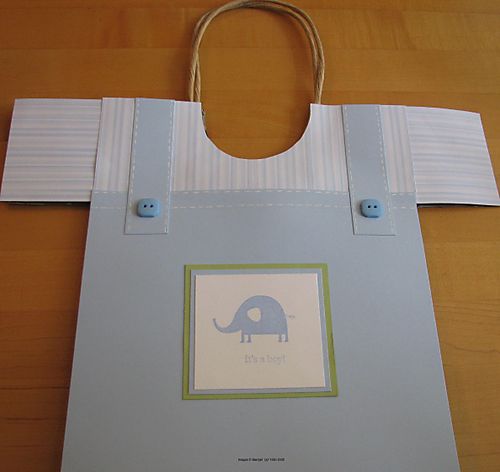 And the back looks like this: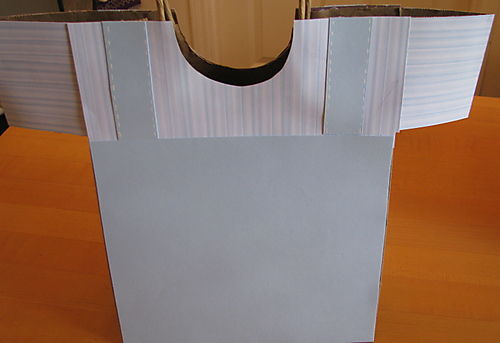 And there you have an easy gift bag!