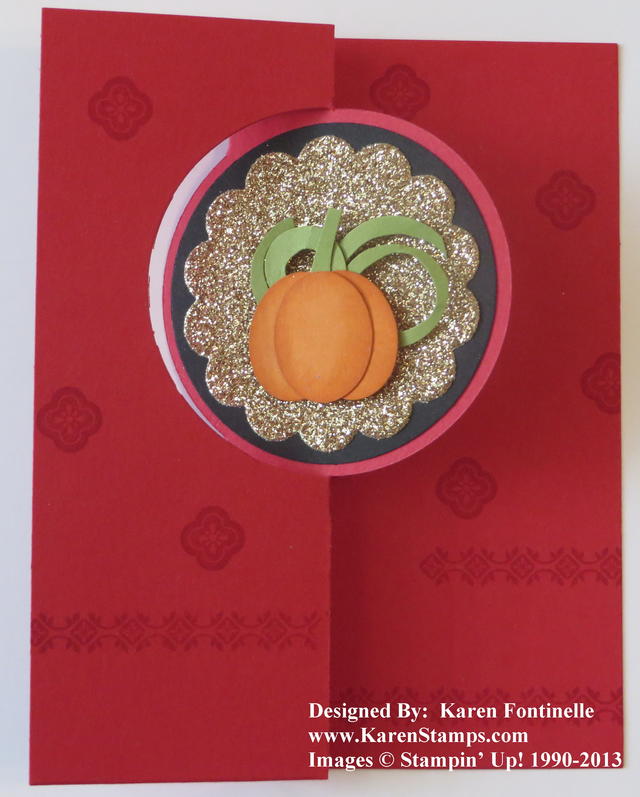 If you would like to get an easy papercrafting kit from Stampin' Up! in the mail each month, then the Paper Pumpkin monthly subscription is for you!  And if you subscribe today or tomorrow, you can get the kit for only $10 a month for the first two months! This offer is only good until Saturday, August 31, 2013.  That's tomorrow!
The first kit you receive will be the Welcome Kit, which includes a bonus clear block to mount your stamps.  I think the cards you can make in the kit are even cuter than the photos you see!  All you need is adhesive. The clear block is included and is an $8.50 value so you will have it to use with future stamps and kits and is practically worth the cost of the kit itself.
Sign up for Paper Pumpkin and get this card from me!  Just go to the special Paper Pumpkin website HERE.  You can find out all about it and sign up right there. If you sign up today or tomorrow, be sure to click Add Promo Code and then type in PUMPKINDEAL.  On the next page you will see your discounted price at the top in the Summary.
After the first two months, the price will go to the regular price of $19.95 a month. There is never any obligation or commitment.  You can cancel at any time or just "pause" your subscription for a month or two if you like.  The date to remember is the 10th of any month:  subscribe, cancel, or skip before the 10th of any month and that will take effect in that month.  If it is after the 10th of the month, it will take effect the following month.
Give yourself a surprise in the mail, or even give it as a gift to someone special.  This is a great opportunity to try it for a great price.  You have nothing to lose!
Don't you deserve half an hour every month for some creative moments??  I think we all do!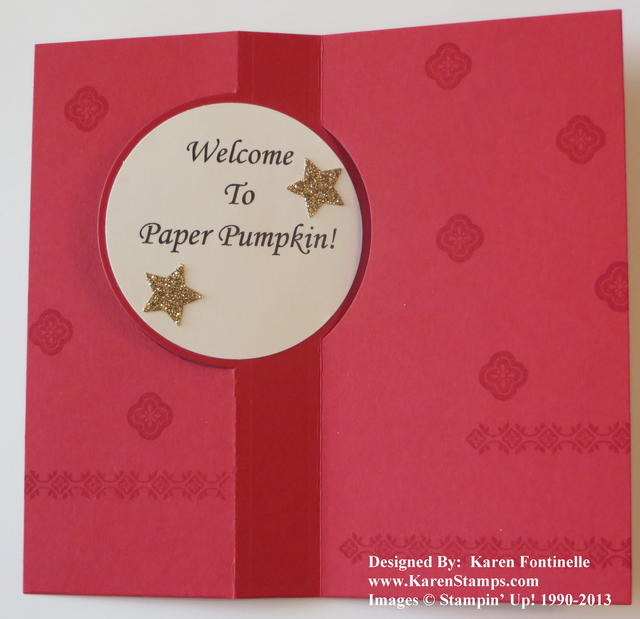 Get a Welcome card from me when you subscribe!
Then sit back and wait for your darling box to arrive in the mail!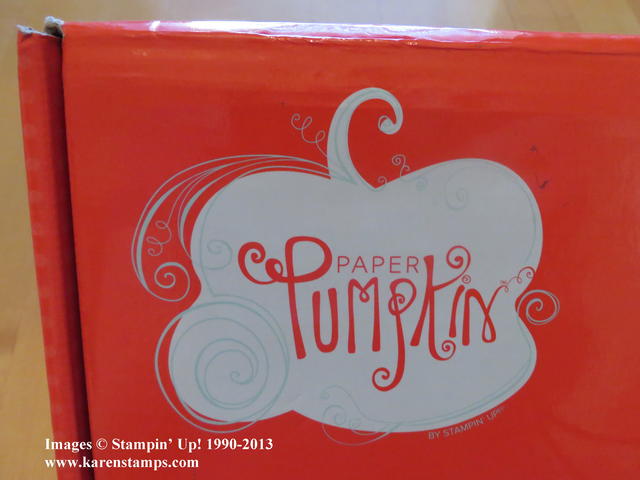 Subscribe today and don't miss out on this special PUMPKINDEAL at My Paper Pumpkin!