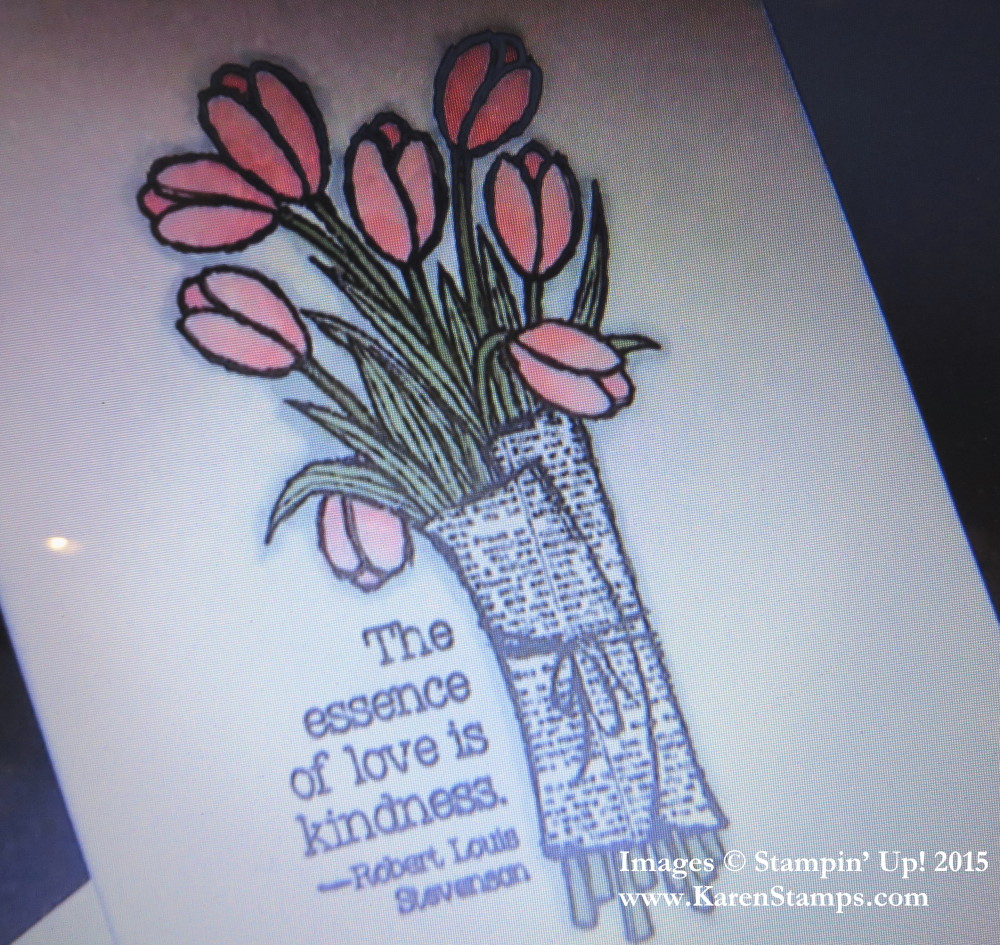 I've been watching the live streaming Stampin' Up! provided for us demonstrators at home and not in Orlando during the Stampin' Up! Leadership Conference 2015. I have to say, it's been ALMOST as good as being there, and I really appreciate that they did that.  There really aren't too many things more fun than attending any Stampin' Up! event! And getting to watch the General Sessions on my home computer has been great!!
Last night they had several different people on stage doing numerous stamping projects!  So many ideas and so many good tips! It's always amazing! Here is the Love Is Kindness stamp from the Occasions Catalog, a single stamp. The presenter, Alisa, talking about ink, stamped this with Memento Ink and colored in with Blendabilities. She used lighter and darker shades of (perhaps) the new Pink Pirouette on the flowers, Wild Wasabi on the leaves and a little bit of Soft Sky as shading around the outside of the image. If those aren't the correct colors she used, they certainly could be!
The photo isn't great because I took it of my laptop screen, but you get the idea! But she didn't make this into a card – she framed it! Isn't that just beautiful and so simple! So we don't always have to make a card with our stamping.  Try framing a few things as gifts or home decor for yourself!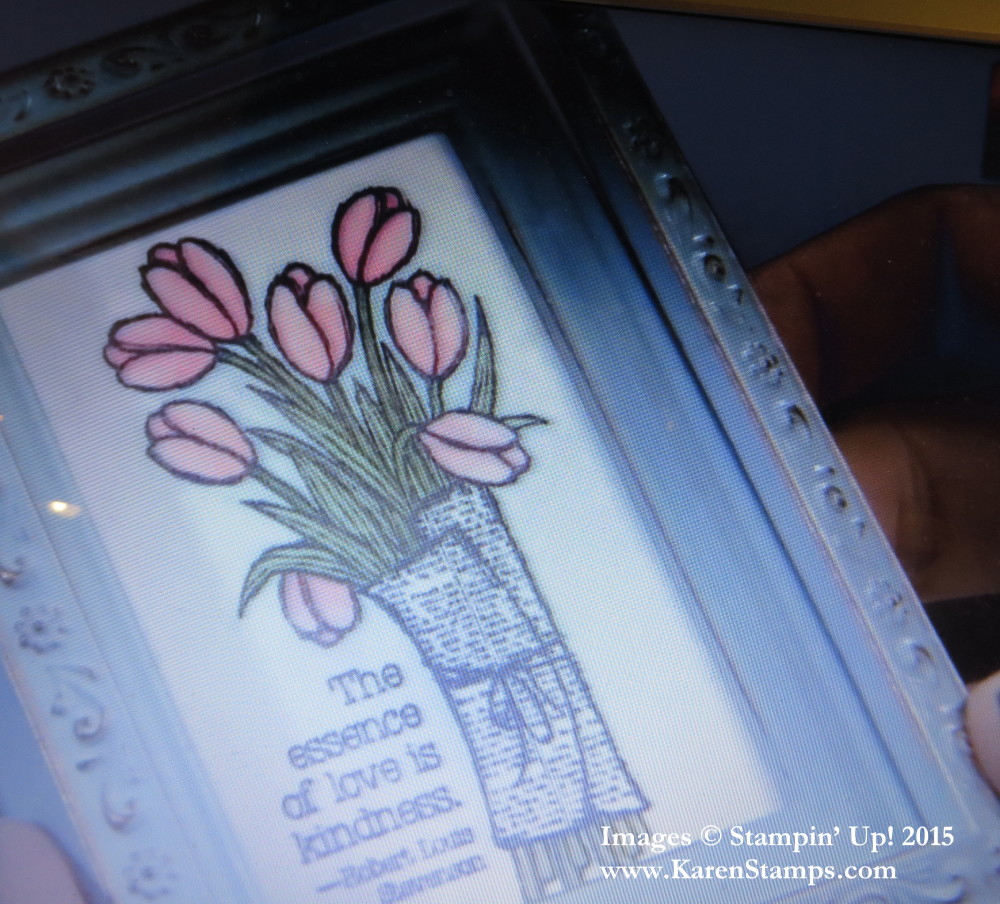 Look through your Occasions Catalog again and see what you missed the first or second time around!  And if you need an Occasions Catalog, just send me an email at Karen@KarenStamps.com.
To order any supplies you need, either contact me or just shop at your convenience at my Stampin' Up! Online Store!