One of my favorite parts of any Stampin' Up! Convention is looking at all the display boards with projects galore! Here are just a FEW photos of where I started photographing cards and projects on the display boards.  Yes, the paper and some embellishments might be retired but they are still fun to look at and perhaps you already have those materials and can duplicate some of these or get ideas for using new papers and products! Click on the pictures to enlarge.
All images copyright Stampin' Up! 2013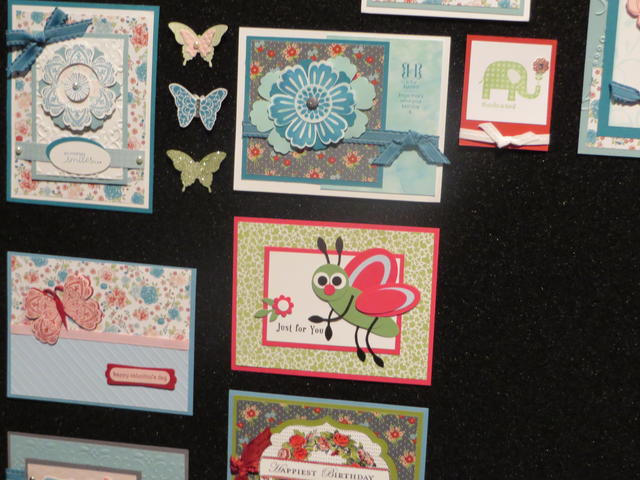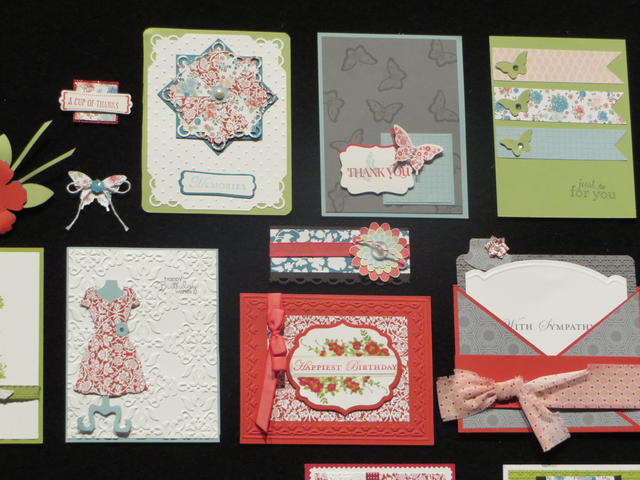 All Cute Projects!
Cute Flip Flops!
If this is getting you in a stamping mood, you can order more stamping and scrapping supplies at my Stampin' Up! Online Store HERE.