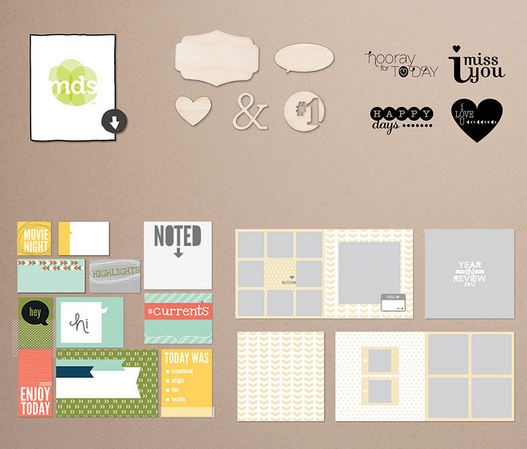 Don't forget about the My Digital Studio products during Sale-A-Bration! My Digital Studio is the digital papercrafting software from Stampin' Up! You can make way more than just scrapbook pages digitally. This is the Let's Get Digital Bundle offered in the Sale-A-Bration Brochure as a suggestion to get to the $50 price point to earn a FREE Sale-A-Bration product. After purchasing this, or any other current Stampin' Up! products or My Digital Studio products, you can choose a FREE Digital Ensemble during Sale-A-Bration (more stuff to play with on My Digital Studio!) or any other free product in the brochure.
Here is a video that gives you an inside peek at making a card in My Digital Studio. One of the things you will see is recoloring a stamp, one of the newer features! Closer to the beginning of the video you will see a color put behind a see-through word in order to change the background color. You can send layers forward and backward to achieve what you want. The best way to learn My Digital Studio is to get in there and play! It's all pretty intuitive and you will learn it all in no time!
You can try My Digital Studio free for 30 days, although at a price of only $19.95 I feel confident you will like it when you try it and you should just go ahead and purchase the MDS software, either as a download (recommended) or the disc. Let me know if you have any questions.
)