As Stampin' Up! Demonstrators, we get to preorder from upcoming catalogs, one of the many perks of being a Demonstrator. I only ordered a very few things in my Stampin' Up! Occasions Catalog Preorder and received it last night. I will wait until January 4th (most likely!) when the Occasions Catalog goes live and when Sale-A-Bration begins to order MORE!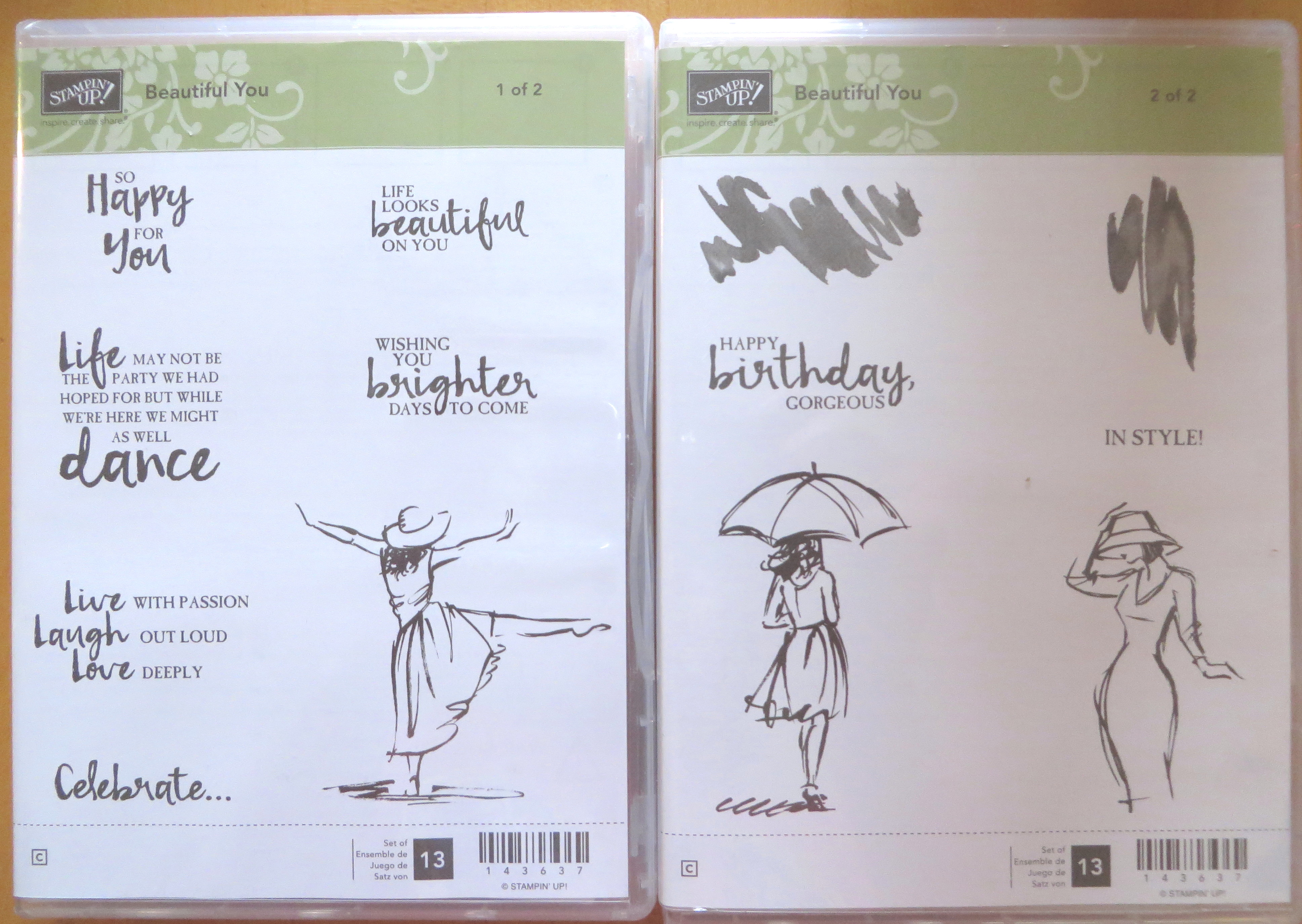 From samples I have seen online that other Demonstrators have made, I would guess that this stamp set, Beautiful You, is already very popular. I love the sketched images and the greetings. The images will be great for coloring in in kind of a watercolored look or even left plain.
I ordered the Falling in Love Designer Series Paper.  It is so soft and beautiful!  Lots of the "bokeh" look (the kind of blurry circles background), plus other really pretty patterns. It's difficult to tell what the paper REALLY looks like until you see it in person, but I took some closer shots to give you a better idea.
This photo above is a close up so you can see the page with the beautiful lace pattern!  Love it!!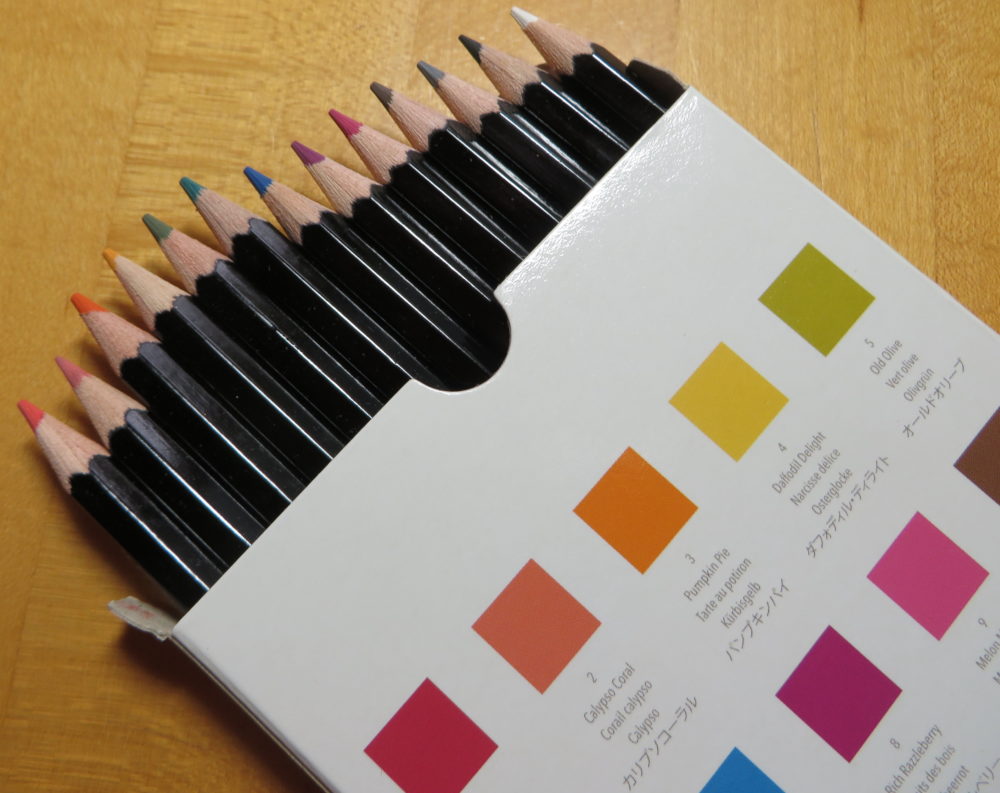 I haven't had a chance to play with these Watercolor Pencils yet, but if you are newer to Stampin' Up! you might not know that years ago (when I started!) we had watercolor pencils, but they were not in official Stampin' Up! colors.  These are! I think most people liked the watercolor pencils, I know I did.  Very easy to color with in different techniques using a little water one way or another to blend the color. Really fun!  You should put these on your first order! Especially with the adult coloring craze right now, these will fit right in!
Even during our preorder, we were allowed to choose a free Sale-A-Bration item and I chose the Metallic Ribbon Combo Pack. You get two rolls of this beautiful ribbon, one with silver threads and one with gold.  They are both soft and pliable. You will love using them!
So there is a sneak peek of some new things that are coming!  Sale-A-Bration (beginning January 4th) is always a fun time because who doesn't like to get FREE stamping things with our orders!
If you already have a Demonstrator you are working with, I'm sure you can ask her (or him!) for the new Occasions Catalog and Sale-A-Bration brochure.  If you do not have a Demonstrator you are working with and are interested in Stampin' Up! products, I would love to be YOUR Demonstrator! I have a few extra catalogs handy for new customers, so just email me at Karen@KarenStamps.com with your contact information and I can send them out to you.  Let me know if you also want the Stampin' Up! Annual Catalog.
My regular customers should be getting your catalogs in the mail that I ordered for you from Stampin' Up! probably pretty soon.  Watch your mailbox and don't lose them in the Christmas hustle and bustle!
And if you would like to be in on all the fun of being a Stampin' Up! Demonstrator, check out some information HERE at this link. Then contact me with any questions or concerns or excitement! you have and I can tell you how to get signed up!  Great Christmas present for yourself!!
In the meantime, check out the Stampin' Up! Year End Closeout Sale going on!