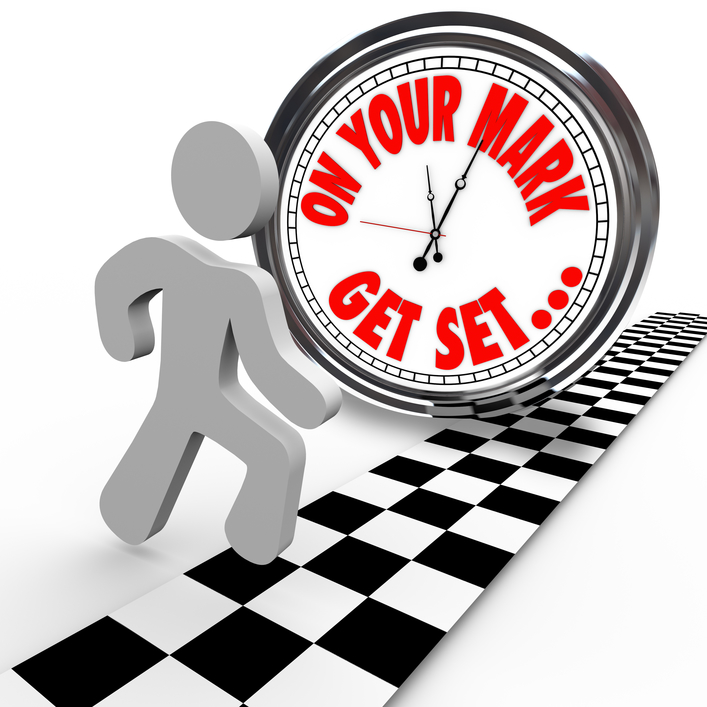 On your mark –  Get set – but don't "Go" yet!  You have to wait until tomorrow!  But this is a heads up!
Get ready, because June 30-August 3, Stampin' Up! is adding more items to the Clearance Rack and to Weekly Deals! This is a hint that tomorrow marks the beginning of Bonus Deals. You will be able to save up to 30% on even more Weekly Deals, or up to 60% on extra items in the Clearance Rack (while supplies last), BUT REMEMBER:  Weekly Deals discounts are available in limited quantities before the items return to retail prices.
What does all that mean??  I don't know any more than that! We'll all find out (and see!) tomorrow! But this is your early warning if you want to check the Stampin' Up! Online Store early tomorrow to see what has been added.
LAST TWO DAYS TO GET FREE STAMPS!
Start your own stamping business and get two free stamp sets to add to your Starter Kit! Having your own stamping business can lead to all kinds of good things such as more income for your family, new friendships, being a part of Stampin' Up! and having your own business to run the way you like.  No pressure from Stampin' Up! or from me except for the requirement to have $300 in sales per quarter to stay active. Click HERE for more information and feel free to email me at Karen@KarenStamps.com if you would like to ask me any questions. It can be a big decision and yet it doesn't need to be because there is no obligation if you find it is not for you. Choose $125 in products from Stampin' Up! in your Starter Kit and pay $99, plus you get some business supplies in there to get you started! The Starter Kit ships free.
Last Day for these Stampin' Up! Weekly Deals!
These Weekly Deals are fantastic ones!  I have had so much fun using the Mini Treat Bag Thinlits for make many different sizes and styles of little treat bags for cards or treats inside! Scroll through my blog to see some of my recent posts!