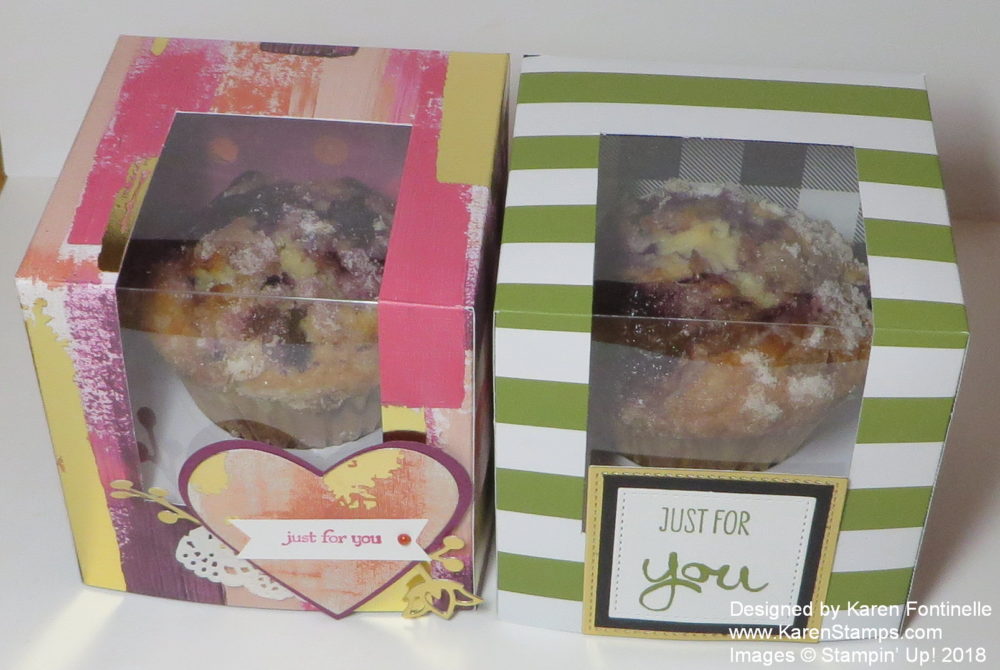 The other day, Sara Douglass, CEO of Stampin' Up!, did a quick Facebook Live video about how to make a cupcake box like these.  The fact that she did it first thing in the office in just a few minutes before she had to dash off to a meeting, tells you that these are not real complicated!
This cupcake box is really one of the Mini Pizza Boxes for the base to hold the cupcake and then the paper "lid" with a cutout for a window sheet or piece of plastic for the window to see the cupcake inside…..or in my case, a homemade blueberry muffin! The lid of the Pizza Box has a hole cut in the center using one of the Layering Circle Framelit Dies which holds the cupcake in place.  You can make that hole as small or as large as you need it to be according to the size of the cupcake or treat. Just make sure you are clear on which area of the box gets the hole!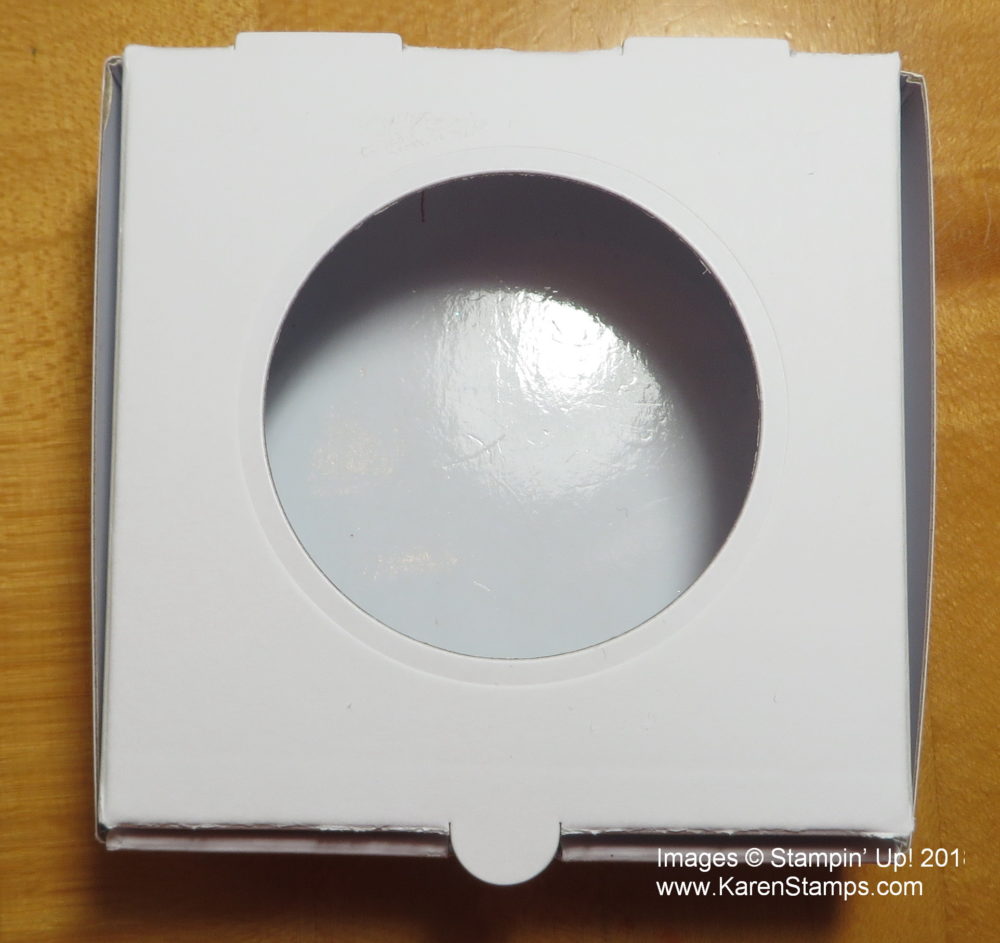 Like Sara, I chose one of the papers in the Painted With Love Specialty Designer Series Paper package. Each sheet has gold foil accents on it, so it is really a beautiful paper! No matter which design you choose! Your Stampin' Trimmer really gets a workout cutting and scoring this paper that will become the box, but it is really handy for cutting out that window in the middle of the paper.  The second box is made with a paper in the Merry Little Christmas package (Retired). This one was going to a man so I didn't want it to be Valentiney!
Unfortunately, the Fast Fuse Special sold out early this morning! I have edited this post but you can still enjoy the Cupcake Box! So sorry if you missed it….and I know you did miss it!  So did I!
Watch Sara's Facebook video about making the Cupcake Box!
Here is the diagram Sara made with measurements.  If you need more info just go to her Facebook page HERE.
Try making a Cupcake Box for a cupcake, muffin, or small treat for any occasion, not just Valentine's Day!