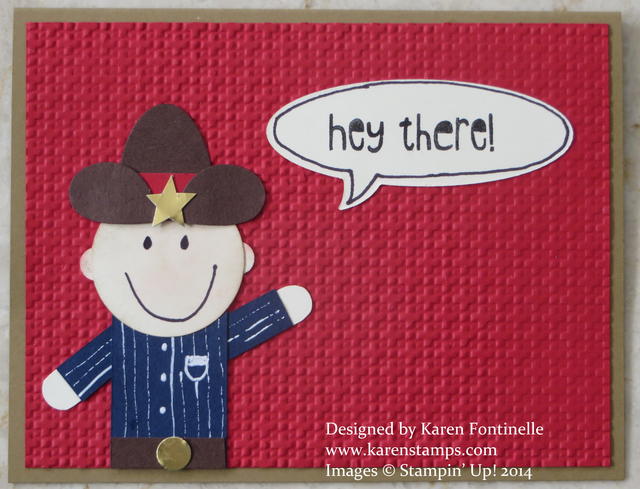 It's time for the Houston Livestock Show and Rodeo and here's my cute little punch art cowboy ready to rodeo! The rodeo is a huge event in Houston, Texas that starts with World Championship Bar-B-Que Contests (if only I could be going around to all those places sampling ribs and brisket!!!) and has a rodeo parade, carnival, livestock show, auctions, shopping, more food than you can imagine and of course the actual rodeo performances and concerts by favorite artists afterwards. School kids go to see the farm animals and maybe get to see a baby chick hatched or a cow milked. There are even real trail rides that start from afar and travel into Houston, camping out overnight in Memorial Park and then participating in the parade downtown.
Here is my card I made in honor of the start of rodeo time in Houston! I got the idea for the punch art cowboy from several versions I saw online. Can you figure out the cowboy hat?  It's an oval punch, with one end cut off and turned vertically and two "wings" (or are they leaves?) from the Bird Punch with a little red band underneath. The shirt and arms are just rectangles, and I used the Signo Gel Pen to draw some lines on the shirt free-handed.
The word bubble is from the stamp set Just Sayin' and cut out with the Word Bubbles Framelits. You can also purchase the Bundle with the framelits and the clear- or wood-mount stamp sets and save 15%!  Now since I hadn't paid attention to the Word Bubbles, I put my cowboy on the wrong side of the card! So I had to turn the word bubble over after I cut it out with the framelit, stamp the words inside without the outer border and then draw in the outline by hand. Then the word bubble was pointing toward the cowboy! Too bad they didn't have some rodeo words to use! Of course an alternative would be to get the Word Bubble and Just Sayin' Downloads for My Digital Studio and print out the exact words I wanted.
If you live in here, I hope you get to enjoy the Houston Livestock Show and Rodeo in one form or another! The real benefit of the rodeo is the scholarships it gives to many kids for their education.
Check out my Stampin' Up! Online Store today! Don't forget about Sale-A-Bration:  just purchase $50 in current merchandise and earn a FREE product from the Sale-A-Bration Brochure!
Also:  Weekly Deals for Feb. 25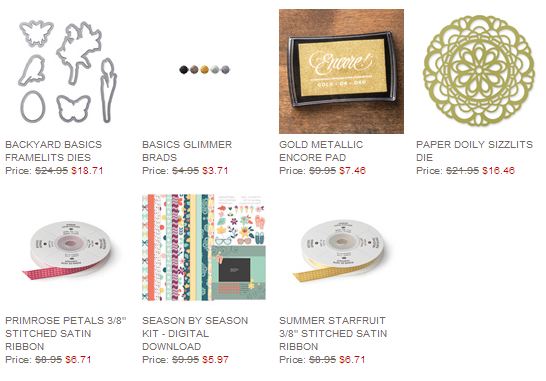 Have fun stamping with Stampin' Up!