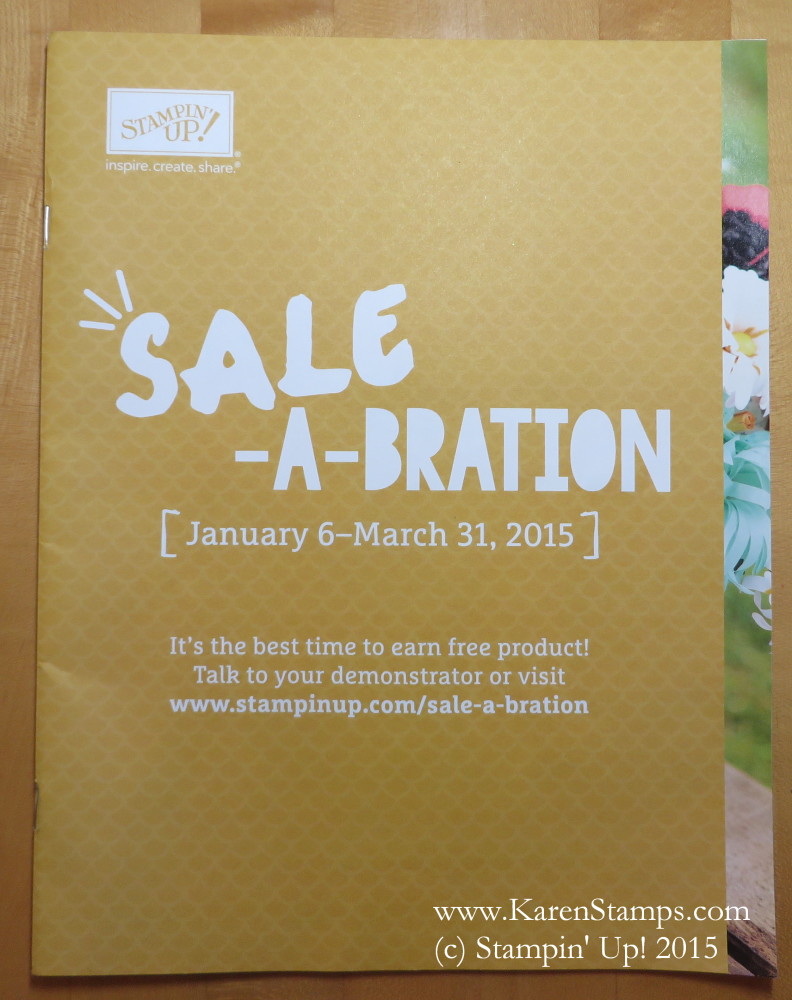 Don't get confused! New Stampin' Up! catalogs are coming on Tuesday, January 6, 2015! You may think you have received or are viewing two Sale-A-Bration Catalogs, but THIS one pictured above is the new Occasions Catalog with all the new spring goodies in it!  Wow!  Wait until you see them! The cover on the front is just sort of a flyer advertising Stampin' Up! Sale-A-Bration, the year's greatest promotion for Stampin' Up! But flip that cover page over and you see the beautiful cover of the Stampin' Up! 2015 Occasions Catalog!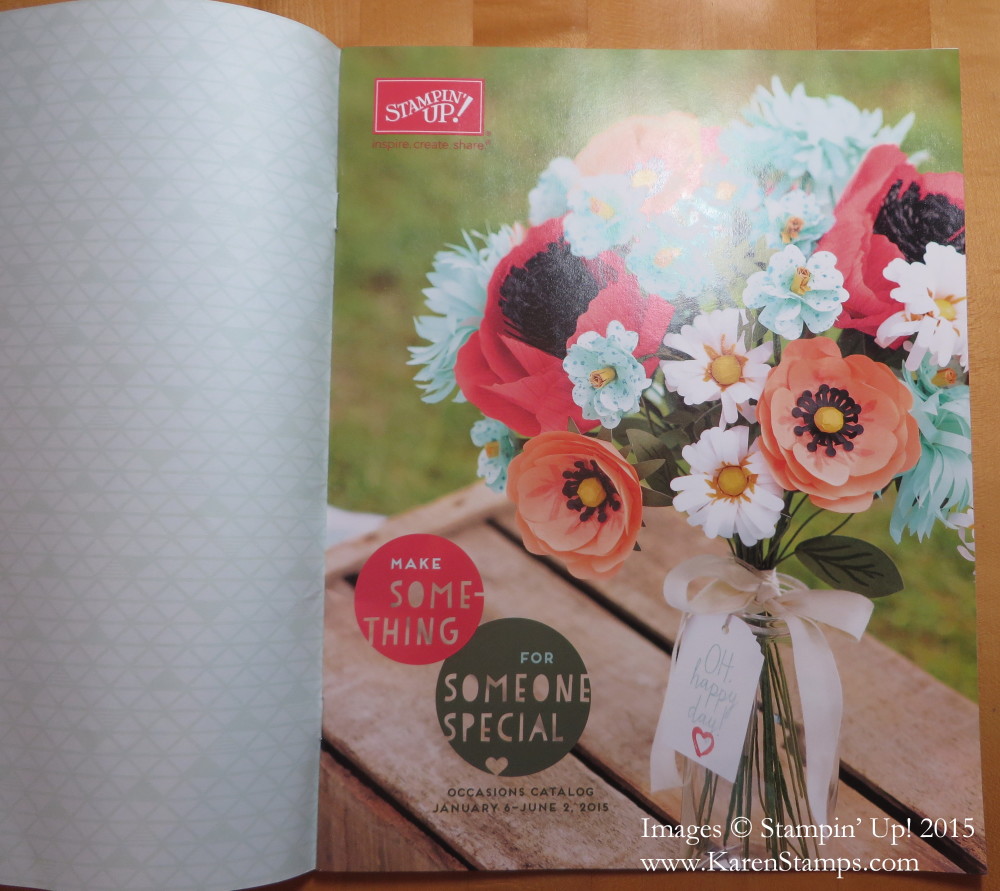 And here is the smaller Sale-A-Bration 2015 Catalog, filled with FREE PRODUCTS you can earn with every $50.00 purchase plus suggestions for extra products you might like to purchase.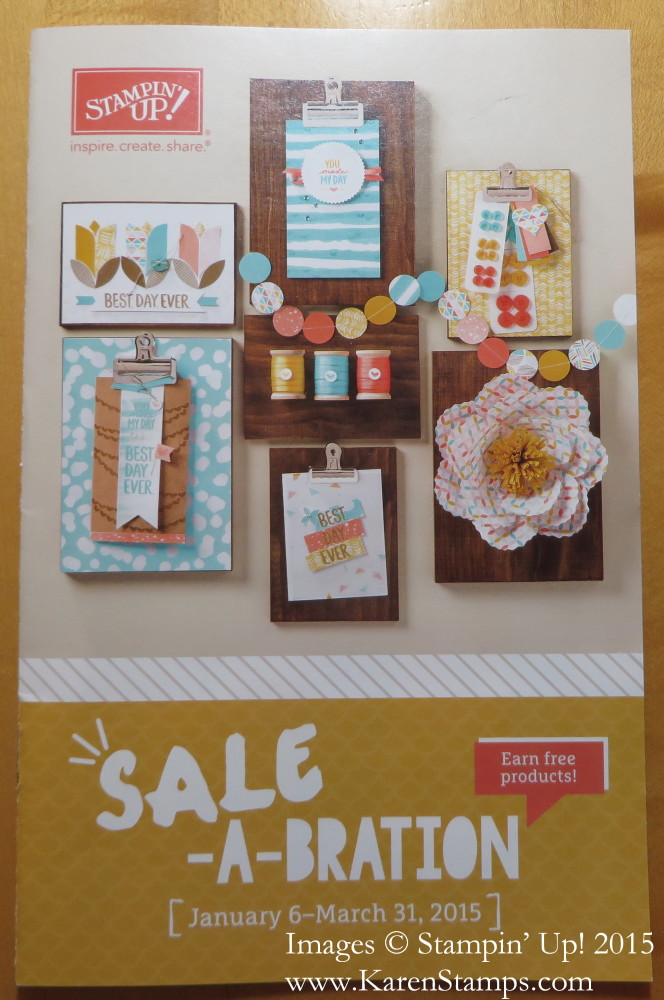 If you usually get catalogs mailed to you from me, then you should have received your copies of both the Occasions and the Sale-A-Bration Catalogs already. If you did not, let me know and I'll check on it.  I order and pay for Stampin' Up! to send these catalogs out to my best customers, but sometimes they don't reach their destination unfortunately. I also have some extra catalogs on hand if you do not have a Stampin' Up! Demonstrator and would like a copy in your hands rather than online. Just email me at Karen@KarenStamps.com with your contact information and I'd be happy to put them in the mail to you. Let me know if you also need the Annual Stampin' Up! (main) catalog.