In my opinion, this display was worth the price of admission of Convention! Stampin' Up! really outdid themselves on this!  Way back in the corner of the Gathering Place where all the display boards of card, scrapbook pages, and projects were and all the other wonderful booths and displays Stampin' Up! set up to help us in our businesses, was this fantastic place!  The Color Confections Product Showcase!  I wish you all could have seen it in person!  You wouldn't believe it!  Just look at it!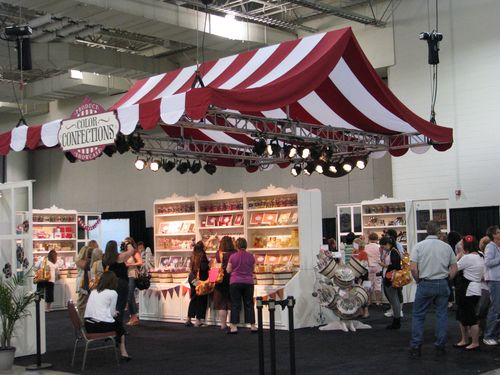 And everything that looked like candy and confections and treats…..were paper products!  Little candies made out of paper, spools of ribbon covered and decorated with card stock, buttons packaged up like little candies, cupcakes and brownies made from paper, brads packaged like candy, stamps decorated with embellishments…..well, just check out some of my photos! And I can't even show you everything because lots of new products will be in the new Holiday Mini!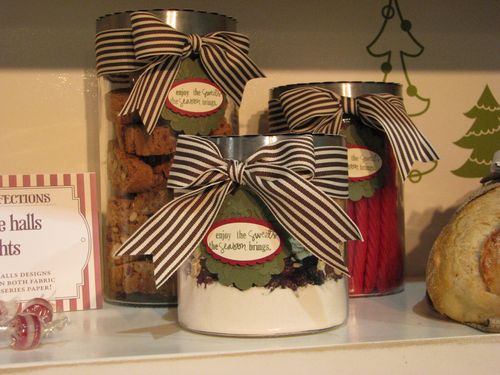 If you're thinking that you wish you could have been there, you should be contacting me so we can get you signed up as a Stampin' Up! Demonstrator so you will be ready to go next year…..or maybe an earlier event!  Read more about being a demonstrator here.