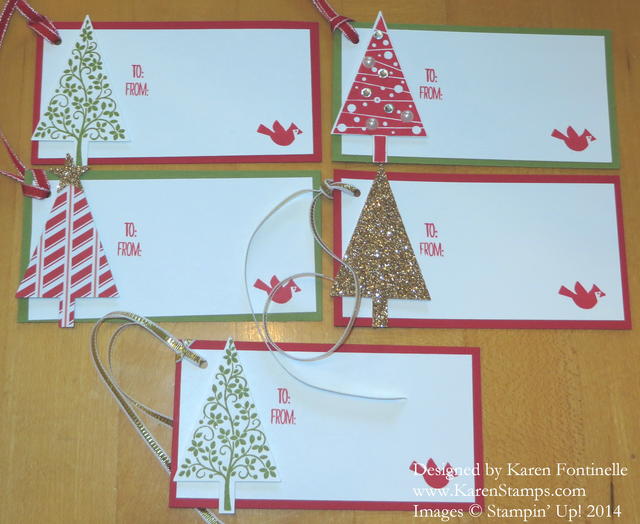 It's down to the wire for Christmas ideas for crafters and stampers and anybody, but there are always ideas for something simple and easy, even if you have just a few minutes!  I still need to make a few gift card holders today!! Here are some easy ideas you maybe can use at the last minute from Christmases past!
Don't run to the drugstore for more tags – just do a little stamping and glueing and you've got tags like the ones in the photo above!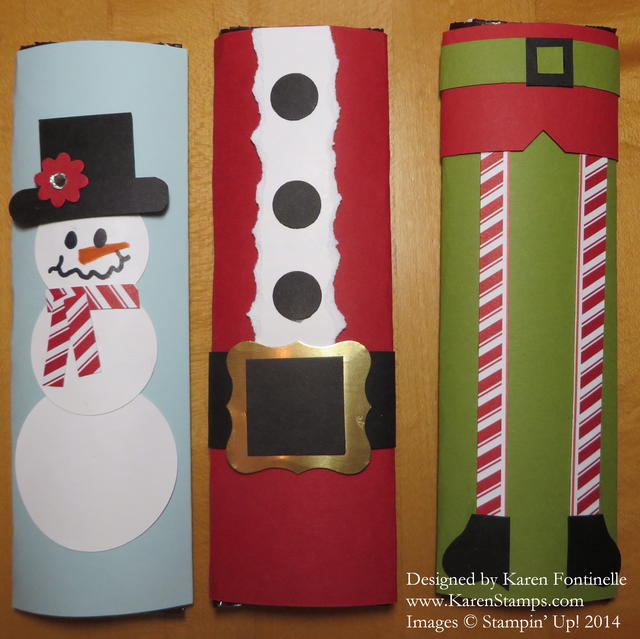 Grab a candy bar and wrap some paper around it and decorate as simple or complicated as you want!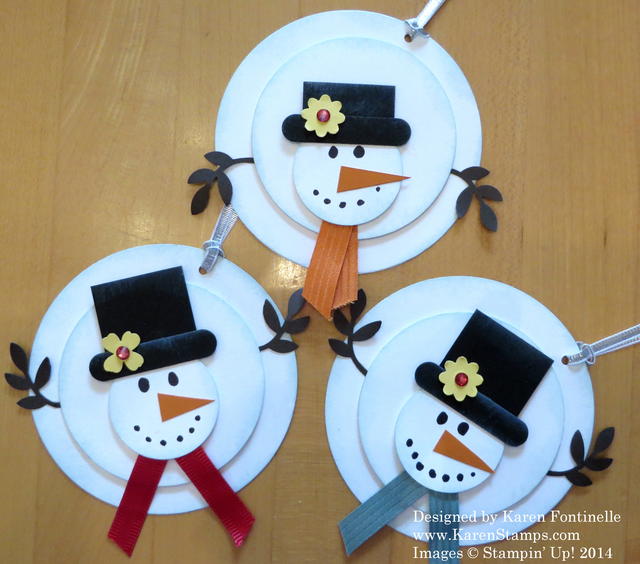 Punch a few circles and make a snowman!
Make a box or use a box you have and adhere designer paper to the sides and top and embellish with ribbon and a tag!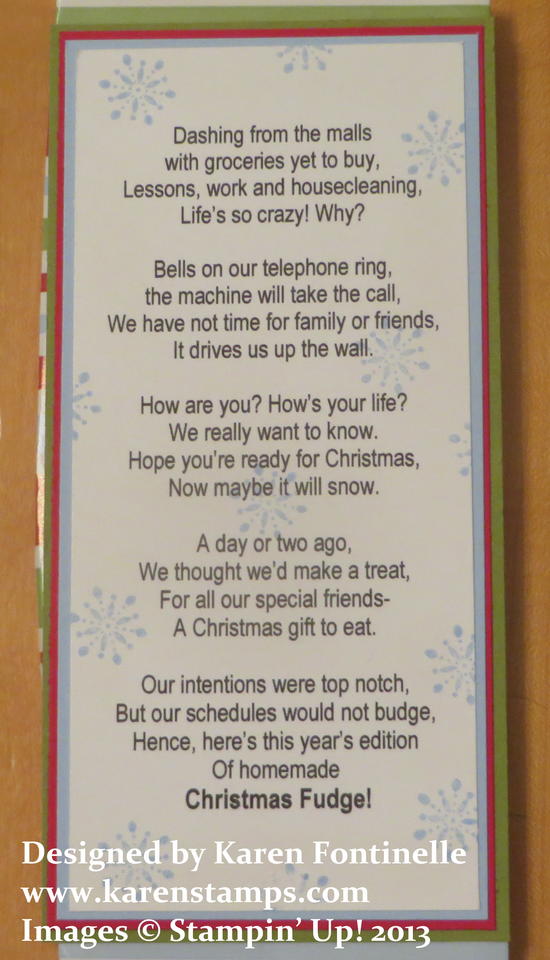 This was always a favorite!  Print out this poem and stick it on a chocolate bar, preferably one of those big ones!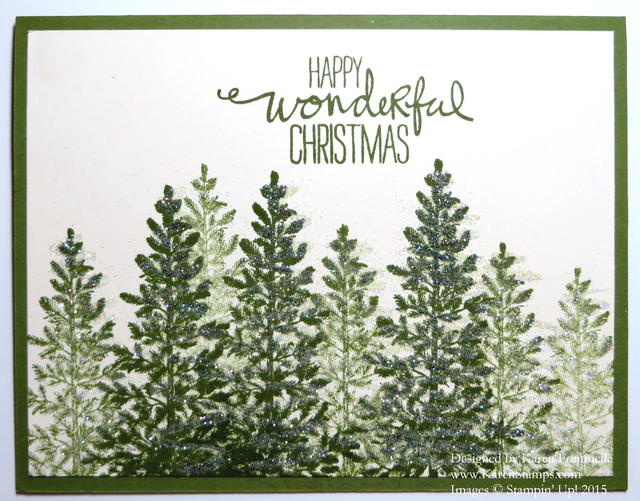 Don't forget Lovely As a Tree makes one of the best and easiest Christmas cards ever!
Merry Christmas!