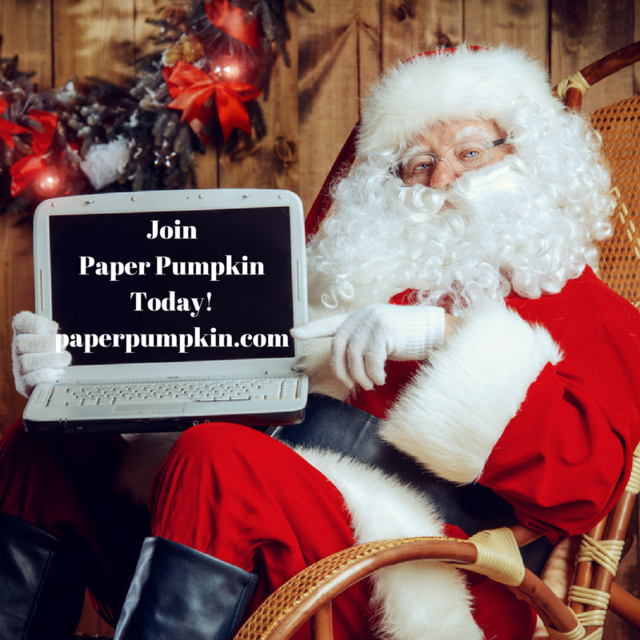 Don't miss out on the November Paper Pumpkin Kit!  Today is the last day to sign up to have it arrive in your mailbox mid-month! It promises to be some kind of gifting item, I believe, and if it is from Stampin' Up! you know it will be cute!
Stampin' Up! says "When they open the box they'll find ten little somethings that they might want to hang by the chimney with care—or on a wrapped gift or a neighbor's door."
And considering the October Season of Style kit came in the green and black plaid box, you won't want to miss the black and white plaid box that it surely is coming in! Total cuteness!
Watch the Paper Pumpkin video for the October Kit to get an idea of what a Paper Pumpkin kit is like!
Paper Pumpkin Kits are fun for everyone!  Crafter or not, adult or child, old or young, friend or loved one. All you do is open the box for crafting fun!  All the supplies are there, an exclusive stamp set, and an ink spot (a tiny ink pad) to make the project! All you have to do is sit down and enjoy!