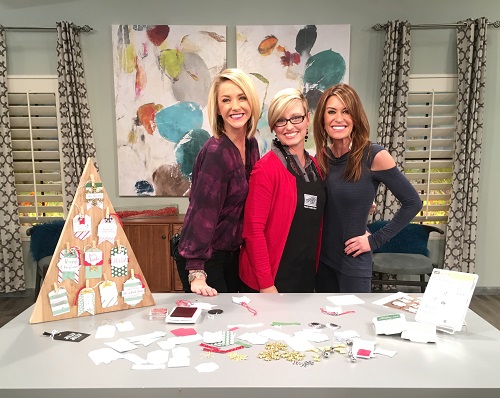 If you have rested and recovered from all the delicious Thanksgiving foods from yesterday and want to take a break from the crazy Black Friday shopping, enjoy this appearance of Sara Douglass, Interim CEO of Stampin' Up!, (Shelli's daughter) show the ladies on a local Utah TV show how easy it is to make Christmas tags with the Oh What Fun Tag Project Kit!
Just click this link to watch:  bit.ly/GoodThingsUtahTagKit
I already made my tag kit!  You get 10 different designs, 3 tags each!  Follow the directions or do your own thing! They are really pretty and easy to make.  Just divide up all the pieces first so you know you have everything for each tag before you begin!
You do need to purchase the stamp set Oh What Fun for the greetings, unless you have another stamp set you want to use.  But you can also use this stamp set on your Christmas cards and other holiday projects so it's not just for making these tags and nothing else!
If you don't need all these Christmas tags, make some of them into birthday tags or other occasions using other greeting stamps!  It doesn't have to be just Christmas!!
Watch the Stampin' Up! video for tips on making these fun holiday tags!
Be sure to check out the Stampin' Up! Online Extravaganza going on right now to get some great Stampin' Up! stamping and papercrafting products at a discount!!  Save up to 50%!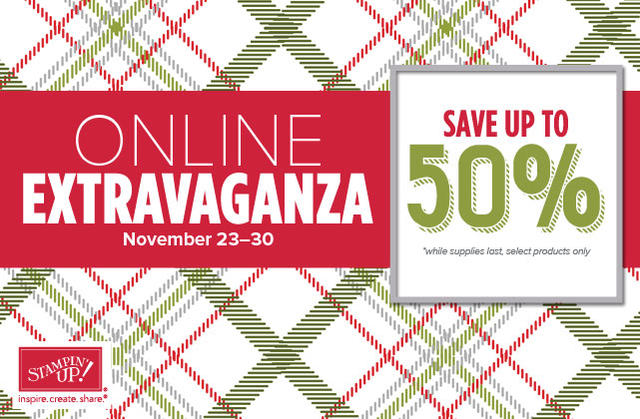 When you are finished watching these fun videos, go to my Stampin' Up! Online Store and order your Oh What Fun Tag Kit right HERE!