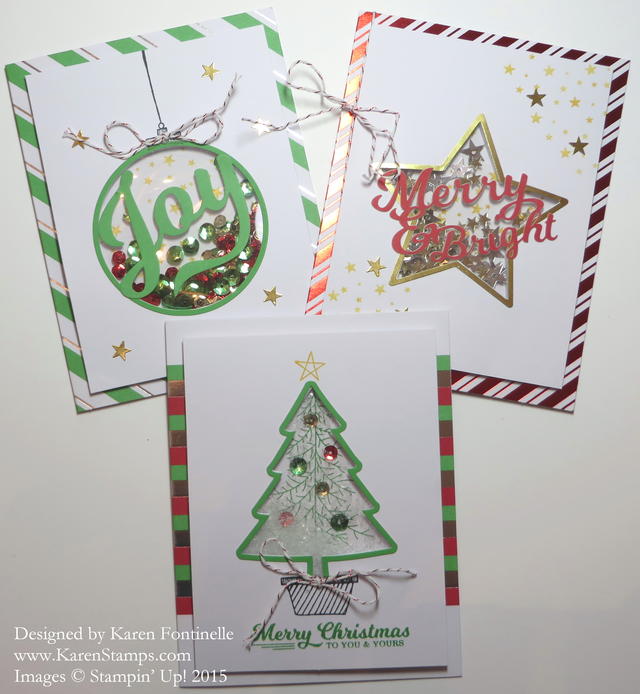 I had such a nice time putting together this To You & Yours Shaker Christmas Cards Kit to make these fun shaker cards.  Shaker cards have some kind of "container" that holds glitter or sequins or beads so that when you shake the card, the fillers move around. I think the recipients of these kind of cards will really enjoy them.  You don't want to overfill any shaker cards because then they won't "shake" and you won't see the background image, but you want just enough that the person can see the filling and enjoy shaking the card!
Here are the pretty supplies that come in the To You & Yours Shaker Card Project Kit, including some words in other languages since this is a "global" product. The kit makes 18 cards, 6 each of 3 designs. After you make all the cards, I still had plenty of glitter, sequins and stars leftover, plus some of the "negatives" left behind after pulling off the outline adhesive images that went around each window that I can use on other projects,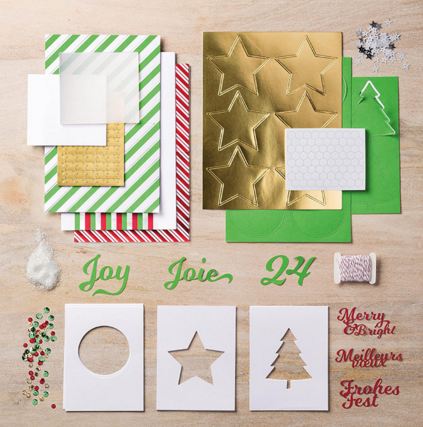 Here are close-ups of the individual cards, a little difficult to photograph with the window sheet and foil on the card base.
On this Christmas tree card, the tree branches are stamped on the background piece and then the colored sequins are glued on.  You can see the white glitter inside the shaker.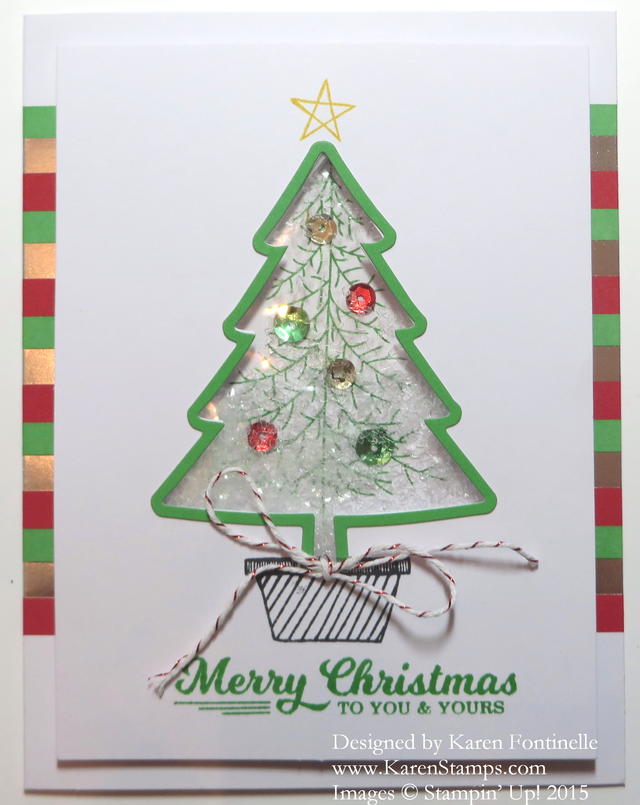 This Christmas star card has some stars stamped on the background in the window and also on the corners of the card.  Then you get star sequins that go inside plus some tiny adhesive stars to stick on the front of the card.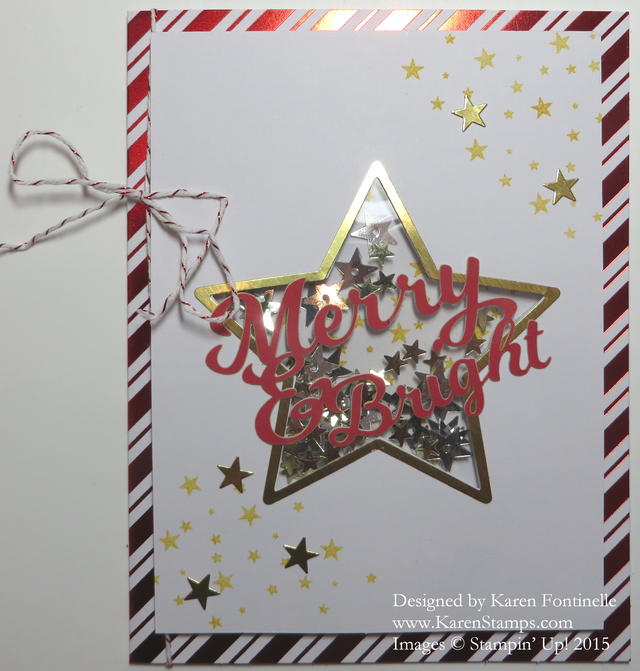 The Christmas Ornament card has colored sequins inside with stars stamped on the background behind the window.
Whether you use this kit or make them yourself, try making a shaker card for fun!  If you are interested in this To You & Yours Shaker Card Kit to make these Christmas cards, you can find it in my Stampin' Up! Online Store HERE.